Maria Pomianowska concert
Tuesday, February 27, 2018, 07:30pm

Polish Student Association of UW Madison and Department of German, Nordic, and Slavic
in cooperation with
Mad-PolKA, Polish Heritage Club of Madison(WI) and Sounds and Notes of Chicago(IL)

MARIA POMIANOWSKA
and Seth Parker Woods
in concert of Eastern European Folk Music

Please note the change of venue within the same building
The concert will take place in Mills Concert Hall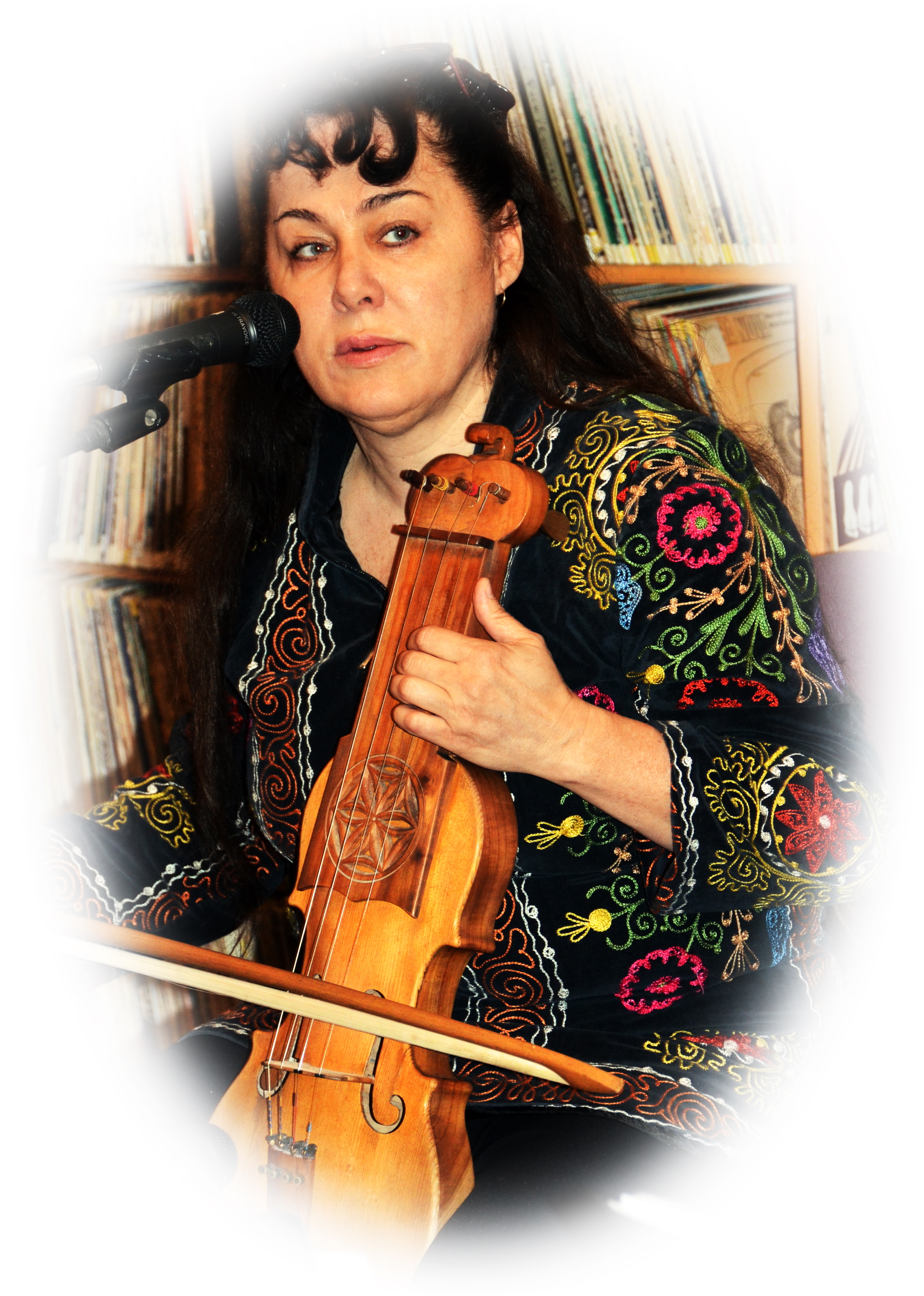 From press release: Maria Pomianowska will perform music on two unique Polish ancient string instruments called the Bilgoraj Suka and Plock Fidel which have been extinct since the late 1800s. Maria has discovered and reconstructed them based on old drawings and descriptions in the mid 1990s. Since then, she has dedicated her career to mastering, popularizing and teaching music performed on these traditional knee fiddles which require fingernail playing technique similar to this of sarangi - string instrument from India.
Over the years, she has released over 20 albums and performed Polish traditional folk and classical music in Japan, China, Korea, Pakistan, Iran, India, Ethiopia, Senegal, Tunisia, Egypt etc. She has performed with Yo Yo Ma, Branford Marsalis, Gonzalo Rubalcaba, Gil Goldstein and Ram Narayan. She is a classically trained cellist, sarangi player, professor of Academy of Music in Cracow, Poland as well as prolific, musical collaborator, able to connect and cross various cultural traditions while being strongly rooted in dedication to popularizing Polish music.
In 2010 she released critically acclaimed CD - "Chopin on Five Continents" for which she assembled musicians from Asia, Africa, Europe, America, Middle East to perform fusion of various world music traditions in the context of Chopin's music. Finally, in 2017 she had her first US tour with her latest all-female quartet of suka players - ReBorn Project behind her latest release The Voice of Suka. That tour included also her first stop in Madison, WI for an exclusive on-air 89.9 WORT radio one hour concert and interview with the ReBorn Project. 
In 2018, Maria Pomianowska decided to come back to Chicago to perform during 2nd edition of Chopin IN the City Festival as she shares passion and deep appreciation of Frederic Chopin's music with the festival's founder - Grazyna Auguscik. Her 2018 FREE concert in Madison is her only live performance outside of Chicago during the tour.

Seth Woods Parker - acclaimed classical and experimental Chicago-based cellist joins Maria Pomianowska to bring in his experience gained form many collaborations and multidisciplinary art projects in USA Europe and Asia  https://www.youtube.com/watch?v=3wGkFctgw8I."


Location: Mills Concert Hall
 455 N. Park St. Madison, WI 53706

Map: https://goo.gl/maps/RtsLnzGsuXE2