2016 Poland's 1050 Anniversary of Christianity 2016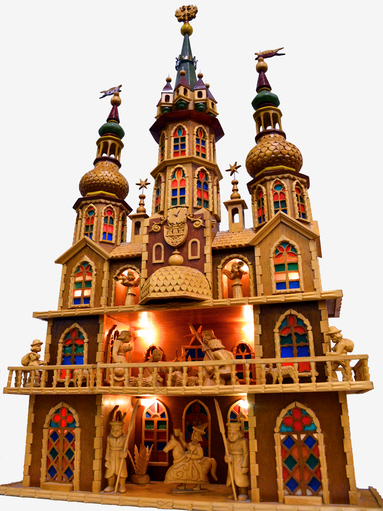 Highlights of
November @
December
click on each event to learn more
Nov 6
Polish Christmas Bazaar
Nov 7
Polish Music on WORT
Nov 11
PHCwi Book Club
Nov 13
Polish Music on WORT
Nov 20
Polish Film Festival
Dec 3
PHCwi Wigilia
Dec 4
Polish Film Festival

Please check our CALENDAR
for other interesting events
taking place in December!
---

The annual POLISH WIGILIA
will take place this year on December 3rd
at the Goodman Community Center
Join us with family and friends to
share OPŁATEK (Christmas wafer)
exchange Christmas wishes
visit with Święty Mikołaj (Santa)
sing carols and enjoy Polish food
---
Let's watch some Polish Movies!
The 26th Polish Film Festival features this year four movies of different genres with shows scheduled for November 20th and December 4th. For trailers and more information please visit our Polish Film Festival page.
Highlights of the movies to be screened on December 4th include children singing a tune entitled "The Days We Don't Know Yet" (Dni, których nie znamy). The song is one of many hits of Marek Grechuta (1945-2006), a belowed Polish singer, poet and painter. Listen to the endearing take on the song from the movie "Planet Single" (left) and the Grechuta's original (right).
---
More Polish music played on WORT!
Thanks to your calls to WORT in support of Polish music, the MadPolKA DJ, Szymon Woźniczka, played again some awesome tunes on November 7th. and November 13th. These shows are available for playback through November 20th and November 27th respectively. For more information, click on those dates or go straight to the PHCwi calendar. Also, a page with music videos related to the WORT shows is under construction, so stay tuned...
In the meantime, listen to both parts of the passionate performance of group DIKANDA in March 2016 concert at Warsaw's Castle. And yes, they performed live also in Madison's High Noon Saloon during their US tour in 2011.
---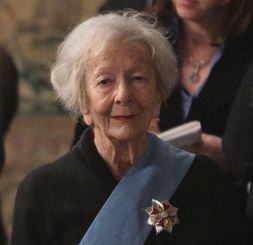 "for poetry that with ironic precision allows the historical and biological context to come to light in fragments of human reality"
Videos below feature Łucja Prus singing Szymborska's poem "Nothing Happens Twice" (Nic dwa razy się nie zdarza) and Tomasz Stańko playing tunes from Wisława, an album dedicated to Szymborska.