NOT TO BE MISSED....

MATEUSZ SMOCZYŃSKI
in solo violin crossover set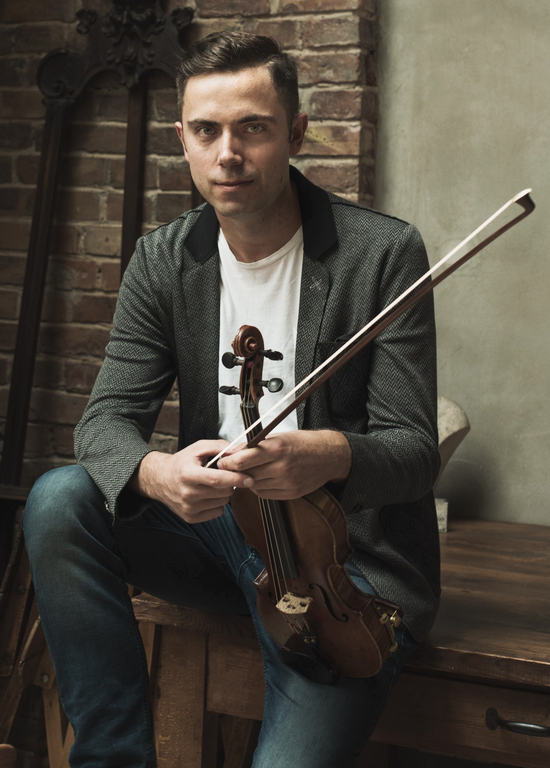 The North Street Cabaret
in Madison, WI
June 19th, 7pm
Starting at 8:30 pm, Mateusz will jam with the NEW JAZZ BREED JAM musicians
Mateusz Smoczyński was voted the
VIOLINIST OF THE YEAR
in the 2017 JAZZ TOP survey by Jazz Forum,
an official journal of the European Jazz Federation
....See our calendar entry for details
....
---
In Milwaukee....

2018 POLISH FEST
Highlights of the upcoming celebration
of Polish pride, heritage and tradition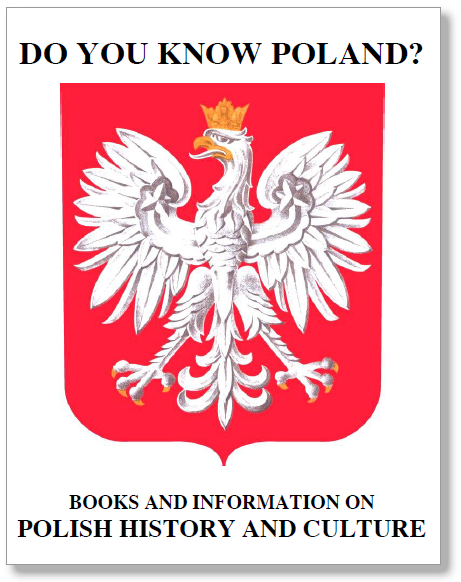 The 37th edition of Polish Fest will take place again on the Summerfest grounds near Milwaukee's lakefront. Scheduled this year for June 15, 16 and 17, the Polish Fest program includes numerous performances of folk dance groups, polka music played continuously on several stages, wide selection of Polish foods and samplings of Polish spirits. The youngest participants will be treated to many age-appropriate performances and contests such as pageants and Chopin Youth Piano Competition. And everybody will have a chance to pick up some Polish souvenirs and learn new skills by watching folk-artists at work and Polish cooking demonstrations.
While the 2017 Polish Fest featured many accents linked to the bicentennial of Tadeusz Kościuszko, some events of the 2018 Polish Fest will highlight the 100th anniversary of Poland's Independence. Among them expect to see the exhibit of Polish architecture 1918-1939 - courtesy of Poland's Ministry of Foreign Affairs.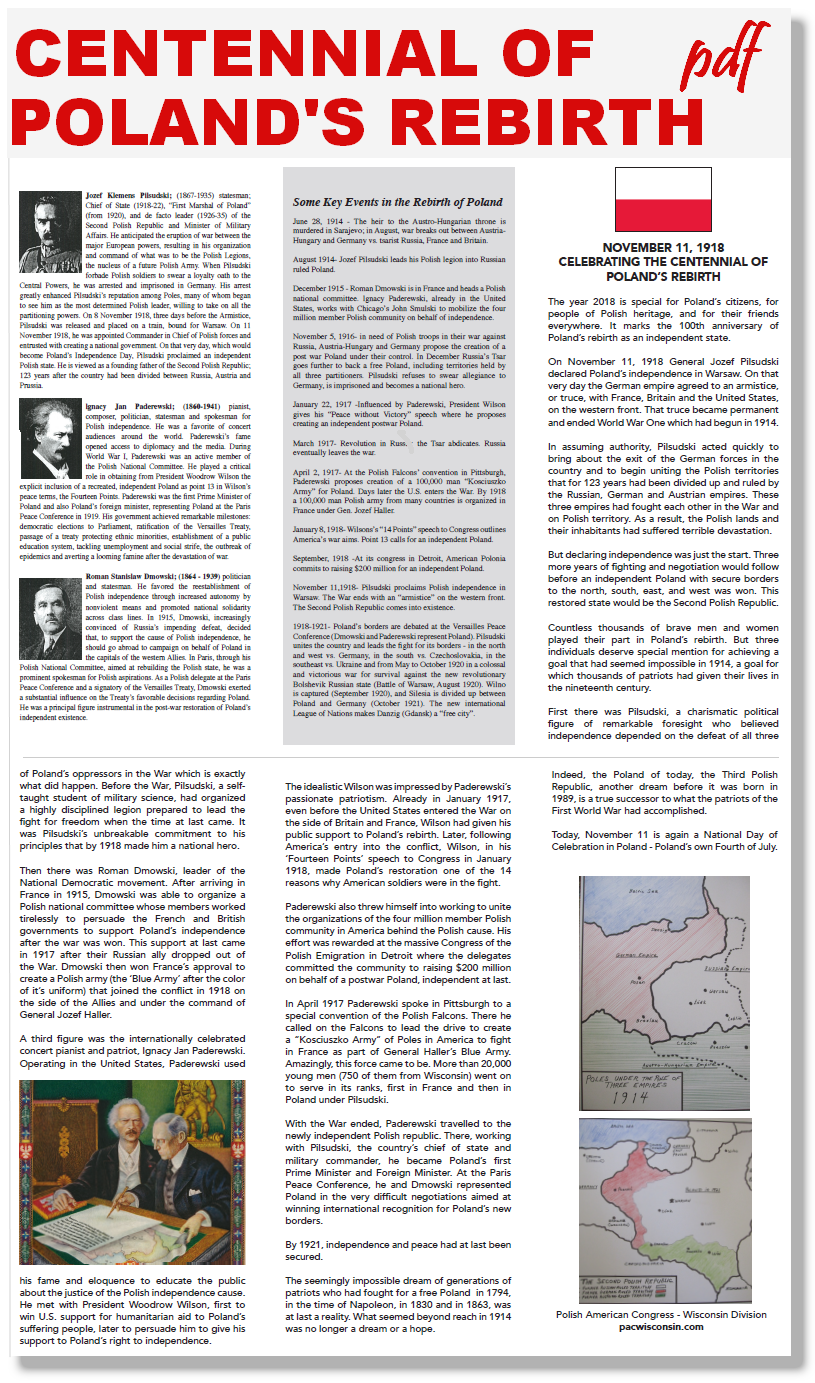 The Polish American Congress – Wisconsin Division has prepared for this jubilee year a very informative brochure Centennial of Poland's Rebirth summarizing the key events leading to Poland regaining its sovereignty in 1918 and the main architects of those events. The printed copy of this leaflet - as well as the newly revised brochure Do you know Poland? (see above) - will be available in the tent hosting the participating Polish organizations.
For all interested in history and Polish language, the Speakers Forum will provide a series of presentations by local historians as well a variety of activities hosted by local Polish schools.
Check the Speakers Forum page for the complete lineup of all presentations offered this year.