author: IRENA FRACZEK

The PHC SPRING FESTIVAL
scheduled for April 5, 2020 and Prof. Pienkos lecture scheduled for April 21, 2020
are now cancelled
But we can still enjoy the new BBC commissioned series to be aired on PBS, WORLD ON FIRE. The WWII drama has a strong Polish component in the story line, Polish actors in the cast and many scenes filmed in Poland (see our calendar for more information).The 7 episode series premiers on April 5, 2020 and continues through May 17, 2020.
Also, fans of Polish music can listen to MadPolka DJ's selections on WORT to be featured on April 6, April 20, April 26 and May 4, 2020.
Stay tuned and for the safety of us all, follow the public health guidelines and restrictions.
......
Have you heard that your Polish Ancestry can be claimed on the census form? You can do so by marking "Polish" on line 9 of the form (or line 7 for other people in the household).
Check image to the right for details.
All people living in the US are by law required to respond - and acknowledging Polish descent would help to determine the size of Polish American community (among other benefits).
Invitations to participate are being sent March 12-20. Respond as soon as possible but April 1, 2020 (Census Day) is the survey's key reference date. You can respond by mail, phone or online. The online questionnaire and phone service are available in Polish. Click here for sample questionnaire and other information..
---

LET'S STAY HOME WITH CHOPIN

In the difficult time of the declared COVID-19 pandemic, one question recently popping up on the internet was: "What TV shows should we watch during the long hours at home?" My initial reaction was: "Really? Nothing better to worry about?" But after a dive into posts related to the upcoming 18th International Chopin Piano Competition (October 2-23, 20020), my personal plan (and advice if anybody asked for it) became to spend more time listening to Chopin, and Polish music in general.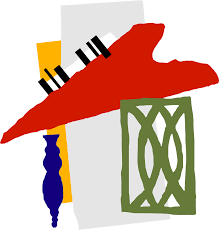 The Frederic Chopin International Piano Competition (Międzynarodowy Konkurs Pianistyczny im. Fryderyka Chopina) is held in Poland's capital every five years since 1955, but its earlier editions took place in 1927, 1932, 1937 and 1949. Young pianists from all over the world enter the contest in hope for the international fame and concert/recording engagements that come with the main prizes and special awards for the best performance of mazurka, Polonaise and a piano concerto.
A record-breaking number of over 500 pianists from as many as 53 countries applied to compete in 2020 but only 164 made it to the preliminary round (scheduled for April 17-28, now moved to September 2020). The nine contestants who qualified directly to the competition included the three top winners of the 2020 National Polish Competition: Piotr Alexewicz, Adam Kałduński (1st prize in Beijing, 2019) and Piotr Pawlak (1st prize in Darmstadt, 2017) - as well as Poland's own Szymon Nehring, the 1st prize winner of the 2017 Arthur Rubinstein International Piano Master Competition in Tel Aviv, Israel.
Among young pianists already qualified to the 18th Chopin Competition in Warsaw are Avery Gagliano (18) and Evren Ozel (21) from the United States, the first and second prize winners of the 10th National Chopin Competition in Miami, Florida. Taking place every five years since 1975, this is the largest of many Chopin competitions held on the American continent. It also awards the highest cash prizes (the first prize is $100,000, as compared to 40,000 euro in the International Chopin Piano Competition in Warsaw) along with a recording contract on the Steinway & Sons label, a solo concert at Carnegie Hall and a pre-arrenged concert tour across the United States.
The National Chopin Competition in Miami had also the pleasant connection to Madison, WI because among its 26 contestants was Eric Tran, a doctoral student in piano at University of Wisconsin-Madison with Christopher Taylor (bronze medalist of the 1993 Van Cliburn International Piano Competition). The winner prizes evaded Eric in Miami but judging from his masterful "practice" performances around Madison shortly before the competition, he is well equipped for the successful career of a concert pianist and composer ahead.
Returning to the leading line of this post, there are numerous videos presenting stunning performances from Chopin competitions and in general, the wonderful world of music composed by the Polish musical genius. For an easy start, you can visit a youtube channel maintained by the Fryderyk Chopin Institute and presenting Chopin playlists, movies and other educational materials. You can also explore a selection of videos in the left column of this website... either way: Let's stay home with Chopin.
Irena Frączek (last edits on January 13, 2018)
......
---
Want to learn about Poland?


2020 marks the
40th Anniversary of our club
Jane Dunn is leading the commitee organizing the celebration event to be held later this year.
Please forward to her any suggestions and ideas regarding potential venue, artistic program and so on
Use contact information below the calendar in the right column ›››
to make your submissions
author: IRENA FRACZEK
►CHECK OUR CALENDAR FOR UPCOMING EVENTS◄
---