author: IRENA FRACZEK
ANNUAL POLISH PICNIC
  for PHC members, families and friends
COME JOIN us for SUMMER FUN!
SHARE & PROMOTE POLISH TRADITIONS
MEET WINNERS of the 2019 PHC SCHOLARSHIP
                                 10 am  Setup starts - volunteers welcome!*
                                 11 am  Activities begin: music, grill, games!
                                 12 pm  Potluck lunch - smacznego!
             Please bring a dish to pass according to your last name:
                                 A-F    Cold salads, raw veggies, fruits, dips
                                G-L    Desserts
                                M-R   Potato salads, baked beans, cooked veggies
                                 S-Z    Casseroles, hot dishes
The club provides: kiełbasa, buns, dishes, beer, soda, water
   After lunch: Music, games, Polish folk songs
           *We appreciate help with the setup, serving and cleanup. Let us know
            how you can help, show up early or stay to help with clean up. Dziękujemy!
                                Goodland County Park, Shelter #1 
                             2862 Waubesa Ave., Madison WI 53711
LIBERACE'S "BIRD-OF-PARADISE" PERFORMANCE JACKET 
on display in Madison through July 28, 2019
 "Liberace, the flamboyant pianist, may have made a name for himself in glitzy Las Vegas, but he grew up in West Allis, a suburb of blue-collar Milwaukee, Wisconsin. The Midwestern performer was especially famous for his outlandish costumes, one of which now resides at the Wisconsin Historical Museum. This off-white jacket, embroidered with beads and sequins, features birds of paradise and weighs a daunting 6 pounds 5.5 ounces."
So begins the historical essay on the Wisconsin Historical Society website about the flamboyant pianist known for his exuberant showmanship and glamorous lifestyle. The essay explores his Wisconsin roots, but Liberace's Polish connections are particularly noteworthy.
Władziu (known also as Wally or Walter) Valentino Liberace was born to Polish mother and Italian father in 1919. He started playing piano at four, and at seven, he began to study the technique of his idol, Ignacy Paderewski (1860-1941), a world-class pianist very well known in the United States, a statesmen and one of the architects of Polish Independence regained in 1918. They met in person for the first time when the eight years old Liberace went backstage to express his feverish reverence for Paderewski's virtuosity after his concert in Milwaukee (Paderewski later visited the family's home).
The rest was history... Although critics were often unsympathetic to his showmanship in their reviews, Liberace became a true star - loved by his huge adoring audiences and at the peak-of his career, enjoying the status of the highest-paid entertainer in the world. 
Liberace 1968 in one of his dazzling outfits (Photo by Alan Light, CC BY 2.0)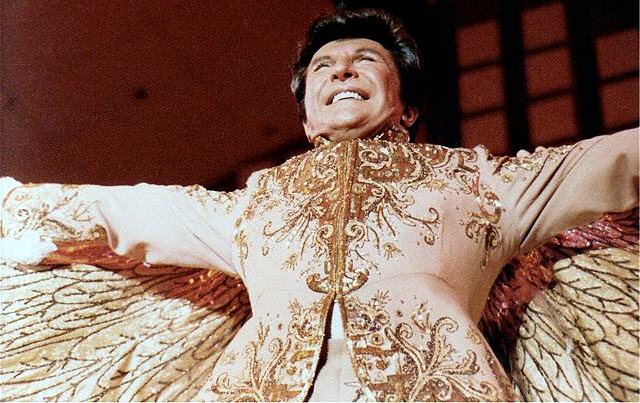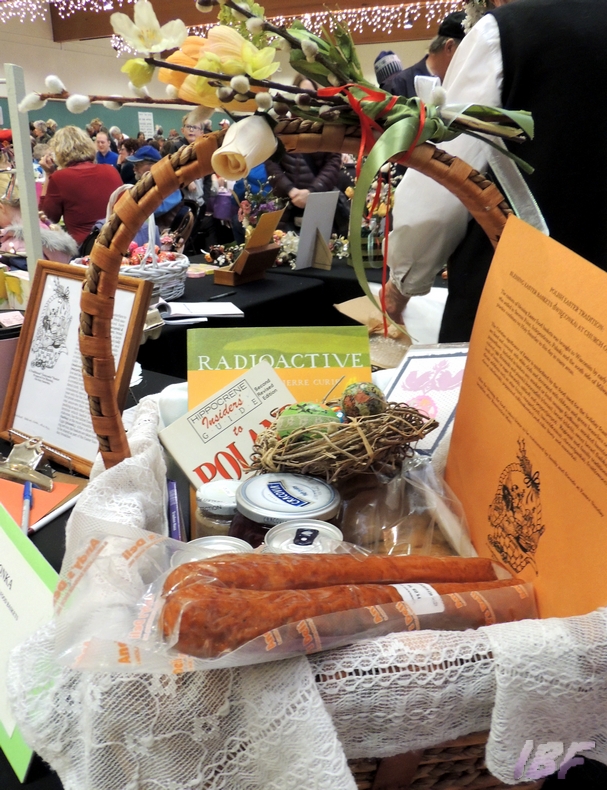 2019    Polish..
Spring..
Festival.
author: IRENA FRACZEK