Chopin Connections
GARRICK OHLSSON IN MADISON (April 2016)
Grammy-winning, classical pianist Garrick Ohlsson will solo in the Madison Symphony Orchestra (MSO) concerts on April 1, 2 and 3 (see the PHC calendar entries for hours and location). He will perform Brahm's concerto but Ohlsson's return to Madison is a great opportunity to remember his extraordinary ties with Polish music.
Ohlsson's career of internationally renowned performer took off literally overnight when in 1970, he became the first (and so far the only one) American to win first price in the International Frédéric Chopin Piano Competition (Międzynarodowy Konkurs Pianistyczny im. Fryderyka Chopina). What made this feat possible was the young Garrick's astonishingly spirited performance - but also the immense prestige of the competition itself.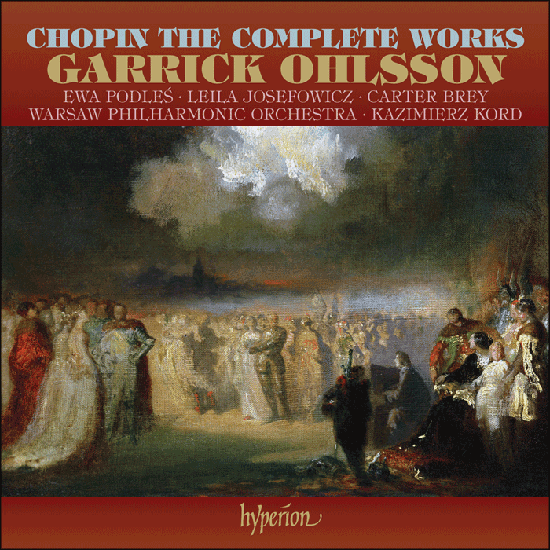 After establishing himself as a pianist with enormous repertoire, Ohlsson became also one of the world's leading performers of Chopin's music and one of the very few pianists who took on a colossal challenge of recording the complete set of Chopin's works. His masterly recording was published under the Hyperion Records label but remains unavailable in Madison libraries.
Another Polish link in the MSO concert is the Concerto for Orchestra No.1 by Steven Stucky (1949-2016) ). This Pulitzer-winning composer was a widely-recognized expert on Polish composer Witold Lutosławski (1913-1994). Not surprisingly, Stucky's concert contains some textures resembling Lutosławski's own Concerto for Orchestra, which the MSO will perform for the first time in Madison next year.