April Music @ Movies
Chopin Connections: Garrick Ohlsson
---
. Mad-PolKA Productions with the support of The Polish Heritage Club-Madison
and Consulate General of the Republic of Poland in Chicago presents:
Auguścik and Bester Duo:
Concert of Eastern-European accordion world music
from the PHC flyer: "Grażyna and Jarek perform Polish folk songs and F. Chopin's tunes based on traditional Polish music from the collection of 19th century Polish ethno-musicologist Oskar Kolberg, a "Polish Alan Lomax". His works inspired them to create their latest musical collaboration, this time outside of their respective jazz and klezmer musical idioms. Their arrangements evoke the soul of Polish music while paying tribute to the classical music sensitivities of both musicians."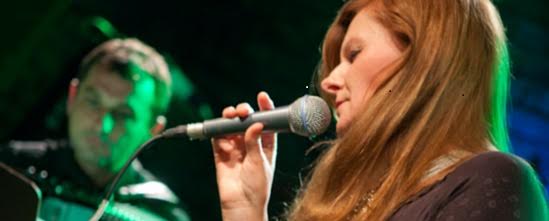 WHEN: April 17, 2016 5pm
WHERE: The Brink Lounge
---
. POLISH CONTEMPORARY FOLK MUSIC
Two recent issues of the UK-based magazine SONGLINES include reviews and CDs recorded by Polish contemporary folk groups: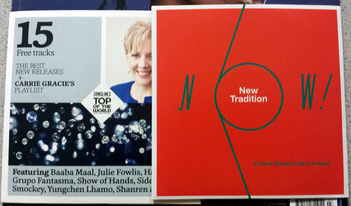 - the March 2016 issue (#115) contains CD with mostly live recordings of the winners of the "New Tradition Festival" competition taking place in Warsaw every May;
- the April 2016 issue (#116) includes CD "Silesian Roots" featuring various musicians from Silesia (a region in south-western Poland) playing diverse musical styles.
Check the Mad-POLKA Productions release for more information
---
.18th Annual Wisconsin Film Festival (April 14-21 2016) presents
COSMOS by Andrzej Żuławski
From festival notes: "The highly anticipated first film from Andrzej Żuławski (Possession) in fifteen years sadly became the last when the Polish maverick died in February at 75. Fortunately, Cosmos is as crazed and audacious a final salvo as one could hope for, proving the iconoclast auteur retained his edge to the last. No one else made movies as charged and uncompromised as this, and one can easily perceive the fifteen years' worth of ideas, energy, and sheer filmmaking brio Żuławski poured into this cinematic maelstrom. An adaption of the famously "unadaptable" modernist novel by Witold Gombrowicz..."
"Locarno Interview: Andrzej Żuławski " after winning the Best Director award in Locarno 2015"
The 5 Best Andrzej Zulawski Films " written upon his passing on February 17, 2016
"Cosmos"review in The Holywood Reporter and Variety (the name of Gombrowicz misspelled)
Detailed information about two screanings in our calendar:
April 15 11:15am UW Cinematheque at Vilas Communications Hall
April 19 8:30pm Sundance Cinema 5 at Hilldale Shopping Center