April Music News
GARRICK OHLSSON IN MADISON
Grammy-winning, classical pianist Garrick Ohlsson will solo in the Madison Symphony Orchestra (MSO) concerts on April 1, 2 and 3 (see the PHC calendar entries for hours and location). He will perform Brahm's concerto but Ohlsson's return to Madison is a great opportunity to remind his extraordinary ties with Polish music.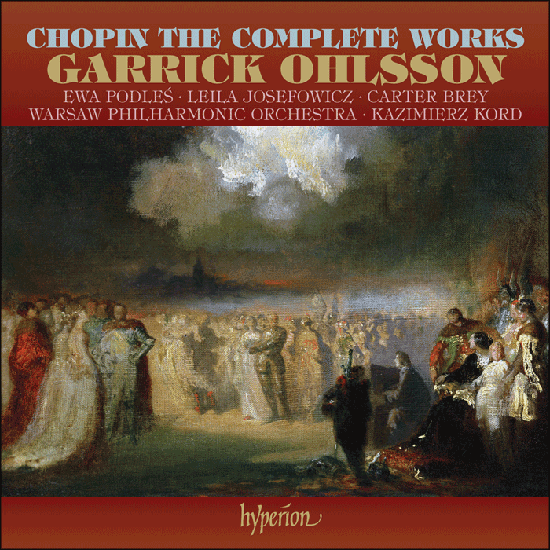 Ohlsson's career of internationally renowned performer took off literally overnight when in 1970, he became the first American to win first price in the International Frédéric Chopin Piano Competition (Międzynarodowy Konkurs Pianistyczny im. Fryderyka Chopina). What made this feat possible was the young Garrick's astonishingly spirited performance - but also the immense prestige of the competition itself.
►read the entire feature and listen to the music
---
Mad-PolKA Productions with the support of The Polish Heritage Club-Madison and Consulate General of the Republic of Poland in Chicago presents:
Auguścik and Bester Duo:
Concert of Eastern-European accordion world music
from the PHC flyer: "Grażyna and Jarek perform Polish folk songs and F. Chopin's tunes based on traditional Polish music from the collection of 19th century Polish ethno-musicologist Oskar Kolberg, a "Polish Alan Lomax".
His works inspired them to create their latest musical collaboration, this time outside of their respective jazz and klezmer musical idioms. Their arrangements evoke the soul of Polish music while paying tribute to the classical music sensitivities of both musicians."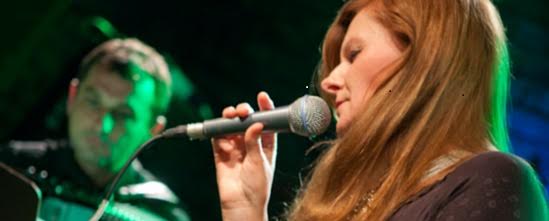 WHEN: April 17, 2014 6pm
WHERE: The Brink Lounge
see calendar entry for details
---
Special International Exposure of
POLISH CONTEMPORARY FOLK MUSIC
Two recent issues of the UK-based magazine SONGLINES include reviews and CDs recorded by Polish contemporary folk groups: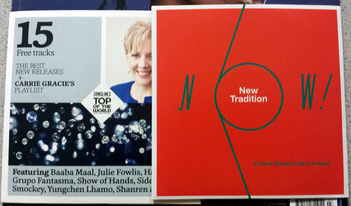 - the March 2016 issue contains CD with mostly live recordings of the winners place of the "New Tradition Festival" competition taking place in Warsaw every May;
- the April 2016 issue featured CD entitled "Silesian Roots" as it features diverse musical styles from Silesia, a region in south-western Poland.
Check the Mad-POLKA Productions release for more information