Thursday, July 09, 2020, 12:00pm


Hosted by the U.S. Embassy in Poland
Summer Virtual Concerts present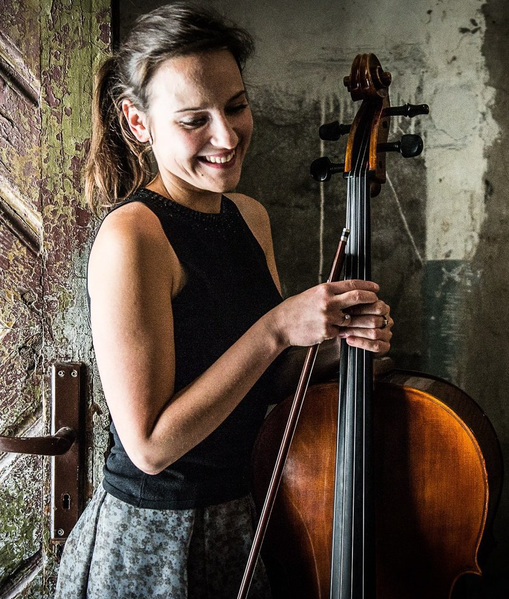 MAGDALENA SAS

In the second concert of the series, cellist Magdalena Sas plays live in Madison, WI a solo concert broadcast on Facebok from the U.S. Embassy in Warsaw, Poland.
link to the concert
PROGRAM
Johann Sebastian Bach:
Allemande from Suite No. 6 in D Major
György Ligeti: Sonata For Solo Cello
Grażyna Bacewicz:
Polish Caprice (Kaprys Polski)
Mark Summer: Julie-O

Magdalena is a graduate of the Music Academy in Kraków (Poland) and the Royal Music Conservatory in Brussels (Belgium). As a cellist of the string quartet Vistula, she did her post-graduate studies at the Universität für Musik und Darstellende Kunst and the prestigious European Chamber Music Academy (both in Vienna, Austria). In 2014, as a Fulbright scholarship recipient, she studied in the class of Professor Eric Kim at the legendary Jacobs School of Music at the University of Indiana in the USA.
As an orchestral musician, Magdalena had the honor of collaborating with bands such as the Australian World Orchestra, the Israeli Philharmonic Orchestra (concert on the 80th birthday of conductor Zubin Mehta), Sinfonietta Cracovia, the Beethoven Academy Orchestra, YES Camerata and Hulencourt Soloists in Belgium, as well as with SFK Orchester in Austria. She has participated in many international chamber festivals, including the Consonances in France, Mozartiade in Germany, Ad-Libitum in Poland or Paschim Rang in India, performing alongside musicians such as Ivry Gitlis, Philippe Graffin, Gary Hoffman, and Raphael Wallfisch. Magdalena participated in projects of world-famous musicians from Indian including Zakir Hussain, Rakesh Chaurasia and Sabir Khan.
As a recipient of Paul Collins Wisconsin Distinguished Fellowship, Magdalena is currently a third-year doctoral student at the University of Wisconsin, Madison in the USA. In 2019/2020, she represents Poland at the international Global Leaders Program, training under the guidance of faculty from such prestigious schools as Harvard University, John Hopkins University, Duke University in the USA and McGill University in Canada. This summer she teaches at the International Cello Institute in Minnesota (July 11-25, 2020).
During her residency in the UW-Madison's Mead Witter School of Music, we enjoyed her unique talents during the Polish-Paraguajan concert (2019) and the recital featuring works by Alexandre Tansman, Polish composer of Jewish descent, and Johannes Brahms (2020).
Notes compiled from posts on the U.S. Embassy facebook page, the UW-Madison's Mead Witter School of Music website, the artist's facebook page and the PHC calendar entries for concerts in 2019 and 2020.