author: IRENA FRACZEK
Great events coming in October:
POLISH HERITAGE MONTH

Selected events are given below (in chronological order)
but check our calendar for details and more events
OCTOBER 8th, 12-6pm
HARVEST FOLK FEST
Come to celebrate Allens Centennial Garden's harvest of crops grown in the African American, indigenous and Hmong traditions. UW–Madison students will be on hand to share information about food and garden traditions from various cultures, including Polish. The event will also feature storytelling, music and dance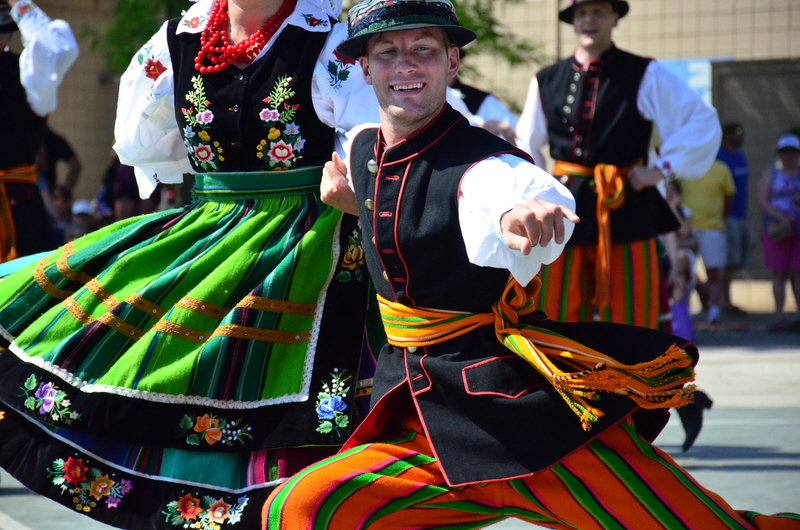 - with a Polish show by Syrena Dancers from Milwaukee (2:30pm). The Polish Student Association will be hosting a booth demonstrating Dożynki wheat weaving traditions. This is also a great opportunity to visit the impressive Botanical Garden surrounding the Queen Anne-style house listed on the National Register of Historical Places. The education-focused garden is named after Ethel Allen, an internationally renowned naturalist and botanist.

Reminder: Polish Center of Wisconsin hosts a PCW Café on every Wednesday (4-8pm).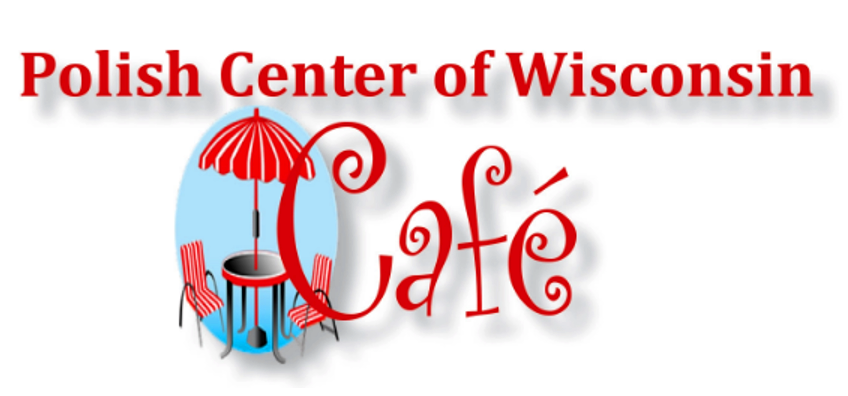 Details in our calendar entry.
OCTOBER 8th, 7pm
Grażyna Auguścik Jazz Quintet
Known to Madison audiences from her past fantastic performances in Cafe Coda, Grażyna Auguścik returns to Madison with four renowned Chicago musicians: guitarists John Kregor and Matt Gold, bassist Matt Ulery and drummer John Deitemeyer. This promises to be an evening to remember as Grażyna is one of the most intriguing vocalists on today's world jazz scene.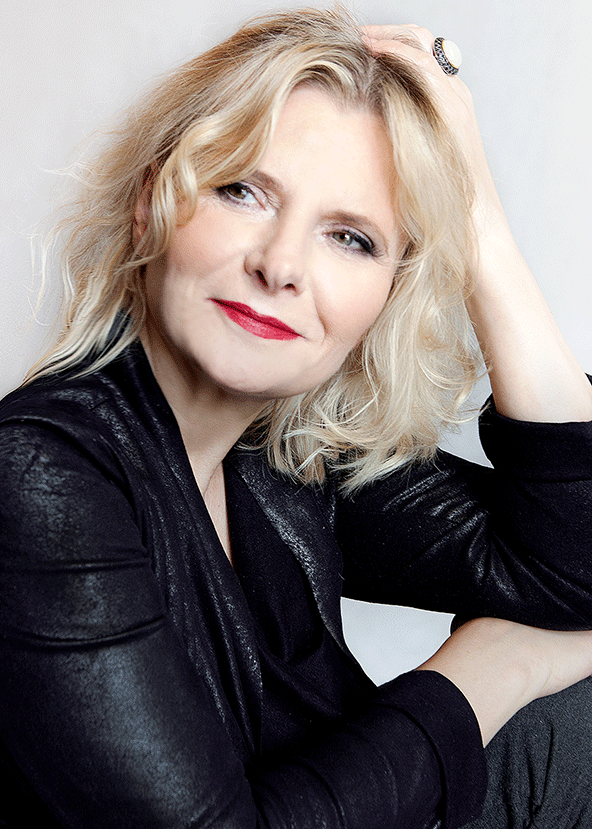 She is known for the style that challenges traditional definitions of jazz and an impeccable knack for taking listeners into uncharted musical territories. Besides her own compositions, jazz standards, and pop classics, Grażyna performs also interpretations of Polish folk songs and works of Polish classical giants, Frederic Chopin and Witold Lutosławski.
OCTOBER 10th, 12th and 14th
Tyrone Greive and Michael Keller concerts
Another opportunity to "experience the incomparable joys of live, in-person music making" comes with three concerts by the Greive & Keller duo. Both performers are retired UW faculty and Tyrone Greive is also an PHC Honorary Member. The beautiful music on the menu will contrast different national styles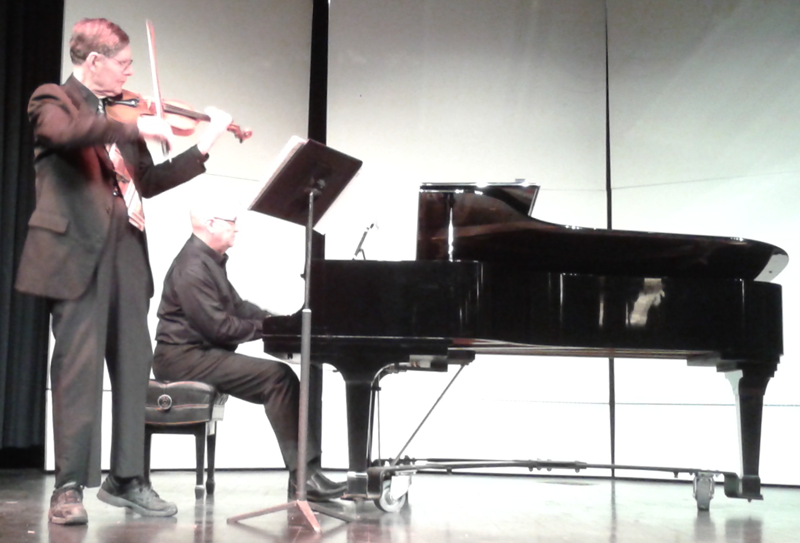 and include compositions of W. A. Mozart, Antonín Dvořák, Clara Schumann, Lili Boulanger and Grażyna Bacewicz, one of Poland's most important early 20 th-century composers.
Additionally, the program on October 10th (Oakwood) and 12th (Capitol Lakes) will include three Polish selections: arrangements of the introspective Nocturne in C-sharp minor, op. posth. (1830) and the elegantly lilting Mazurka in A minor, op. 67, no. 4 (1846) by pianist-composer Frédérick Chopin and the exotically-flavored Fantaisie Orientale, op. 24 (1876) by the famous violinist-composer Henryk Wieniawski, as well as transcriptions of distinctly American flavored music from George Gershwin's opera 'Porgy and Bess' (1935).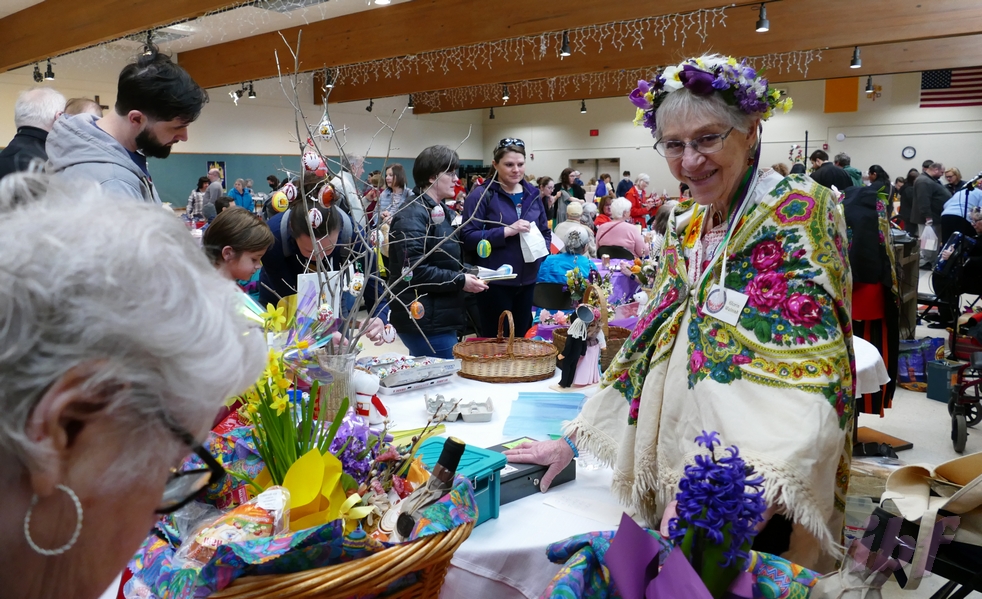 Hundreds joined us on Palm Sunday to celebrate Polish Easter traditions and shop for Polish amber jewelry, Bolesławiec pottery, books, various goods imported from Poland and Polish food (mostly from Chicago). Many also enjoyed Polish lunch with a choice of pierogi, kielbasa, gołąbki (cabbage rolls) and more. To see the photos, click on the image above or the red text below.
2022 SPRING FEST PHOTO GALLERY
Gloria Welniak, welcoming visitors with an inviting smile at the picture above, spoke also at the video clip aired on the Channel 3000 news.
To see again other videos related to our club's activities, please visit the
PHC playlist on youtube.

AID FOR UKRAINIAN REFUGES IN POLAND
Unleashed on February 29, 2022, the Russian invasion on Ukraine created a humanitarian crisis of immense proportions. As of April 29, about seven million refugees - out of over 10 million that left the country - have crossed into Poland.
Poles responded with an astounding generosity. Ukrainians fleeing the war have been welcomed with compassion and assistance offered by all branches of government, non-governmental organizations (NGOs), businesses, and individual citizens – many housing the refuges in their own homes. But the task is enormous, the resources are running dry and more help is needed. Here are some options to make donations for the refugee relief back in Poland: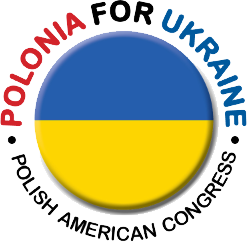 The POLONIA FOR UKRAINE fund was established by the Polish American Congress (PAC) to collect donations for serving medical needs in Ukraine and refugee needs in Poland. The funds will be distributed through the Council on Aid to Ukrainians and the Polish Red Cross. Here is a link for donating over the internet by credit card, debit or PayPal.
This campaign has raised so far about $238,000 and was closed on April 15, 2022.
Another option is the POLAND'S UKRAINIAN ASSISTANCE FUND established in the Polish Center of Wisconsin in Franklin WI. Avoiding the overhead costs, all monetary donations to this fund (by credit card or Paypal) will go directly to the trusted people providing relief "on the ground zero" in Poland.
The HELP UKRAINE NOW fund, set up by the NYC-based Kosciuszko Foundation under the motto "Stand With Ukraine: For Your Freedom & Ours, " adopted a similar mode of funds distribution.
"The world is a dangerous place, not because of those who do evil, but because of those who look on and do nothing." Albert Einstein
To round off the list of choices, the Embassy of Poland in Washington D.C. suggests donating to these Polish humanitarian aid organizations that accept donations in foreign currencies: