The PHC Book Club
The Book Club members read and discuss a variety of books
about Polish heritage and/or written by Polish authors.
Here is the list of books we have explored over the years.
---
THIRD MEETING: 7pm on September 6, 2022


click here for location and contact information

Karolina And The Torn Curtain:
A Zofia Turbotynska Mystery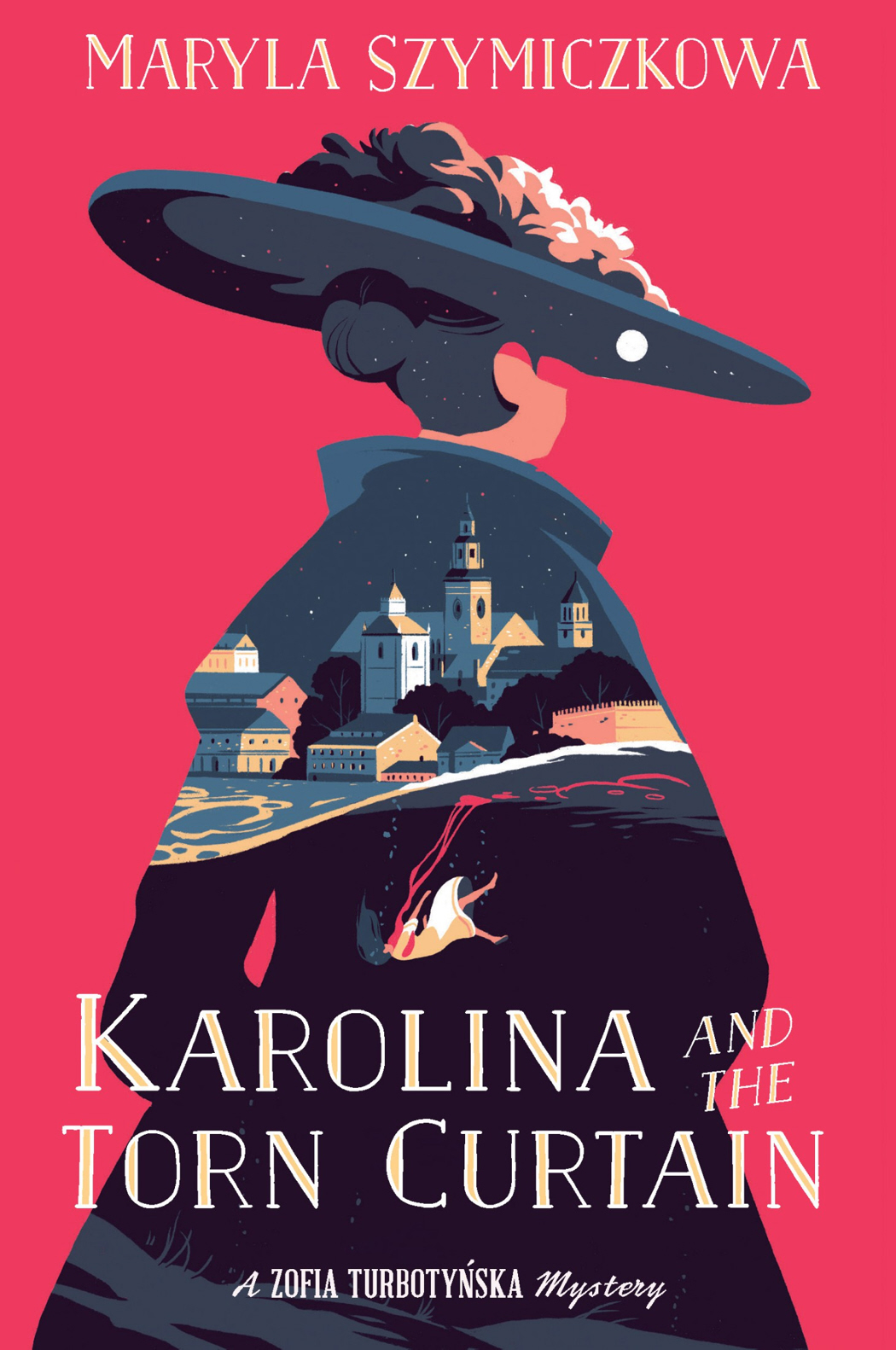 by Maryla Szymiczkowa
Polish title: Rozdarta zasłona.
Śledztwa profesorowej Szczupaczyńskiej
Translation by Antonia Lloyd-Jones

From the Amazon website: " "An ingenious marriage of comedy and crime" (Olga Tokarczuk, Nobel laureate): when amateur sleuth and cunning socialite Zofia Turbotyńska's beloved maid goes missing, she dives deep into Cracow's web of crime, with only her trusted cook for company."
From GoodReads: Set in Poland at about the time when some of my grandparents left and came to a Polish enclave in Wisconsin, the names and speech patterns are only too familiar. Many thanks to Antonia Lloyd-Jones for her translation of this fun mystery. I also thought it a marvelous thing to "see" Crakow as it once was instead of the disaster left by the last world war. Zofia is a rather snobbish wife of a professor who has a quick wit and an investigative bent. When one of her maids is found to have been murdered, her investigation (AKA snooping) brings her to the world of involuntary trafficking (which has yet to be eradicated in today's world)."
From the Kirkus Review: " Pseudonymous partners Jacek Dehnel and Piotr Tarczyński bring both the do-gooders and the criminals of fin-de-siècle Cracow to entertaining life, but their deepest interest is in the unlikely detective lurking beneath "the sedate Mrs. Jekyll": "the hidden Mrs. Hyde, the fearless stalker of criminals." .... A gravely decorous period piece that vividly evokes its moment while maintaining an archly amused distance from it."
From the Publisher's Weekly: "One night in 1895 Cracow, the body of 17-year-old housemaid Karolina Szulc is found on a river bank, in the pseudonymous Szymiczkowa's entertaining sequel to 2020's Mrs. Mohr Goes Missing. Karolina worked for Zofia Turbotynska, a respectable member of the bourgeoisie, who's incensed by the police assuming the victim was a harlot, given the body's location in a dubious district of the city. Keen to defend Karolina's reputation, Zofia sets out to discover the truth. Her investigations put her in contact with every level of society, including prostitutes and socialists, and she even gets a glimpse of visiting Emperor Franz Joseph I of Austria."
From GoodReads: " Intriguing because of its sly take on the politics and society (high and low; the visible and the hidden aspects) just before the turn of the 20th century. Everything is slippery--values, mores, the justice system, and no character without some flaw (endearing or repellent)."
---
SECOND MEETING: 7pm on April 25, 2022


click here for location and contact information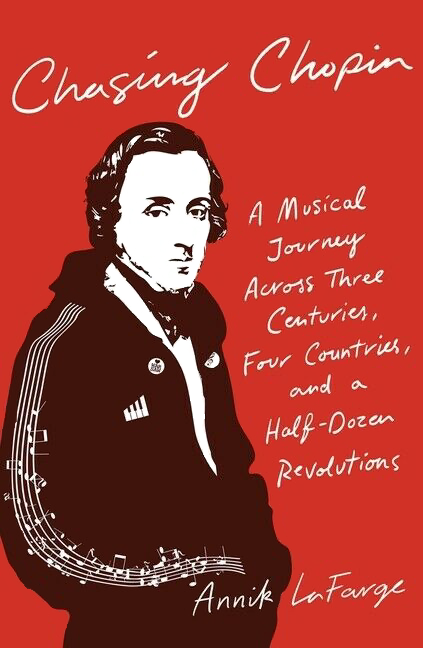 CHASING CHOPIN:
A Musical Journey Across Three Centuries,
Four Countries, and a Half-Dozen Revolutions
From the bookseller website: "The Frédéric Chopin Annik LaFarge presents here is not the melancholy, sickly, romantic figure so often portrayed. The artist she discovered is, instead, a purely independent spirit: an innovator who created a new musical language, an autodidact who became a spiritually generous, trailblazing teacher, a stalwart patriot during a time of revolution and exile.;
In Chasing Chopin she follows in his footsteps during the three years, 1837–1840, when he composed his iconic "Funeral March"—dum dum da dum—using its composition story to illuminate the key themes of his life: a deep attachment to his Polish homeland; his complex relationship with writer George Sand; their harrowing but consequential sojourn on Majorca; the rapidly developing technology of the piano, which enabled his unique tone and voice; social and political revolution in 1830s Paris; friendship with other artists, from the famous Eugène Delacroix to the lesser known, yet notorious in his time, Marquis de Custine. Each of these threads—musical, political, social, personal—is woven through the "Funeral March" in Chopin's Opus 35 sonata, a melody so famous it's known around the world even to people who know nothing about classical music. But it is not, as LaFarge discovered, the piece of music we think we know."
From the NYT review by Jeremy Denk (one of America's foremost pianists): "Looking back in time, LaFarge describes the composer's loves and pianos (often the same); she explores his handwriting, his fingerings, his Polish identity. But she also turns to the present day, consulting aspiring pianists, authorities in historical performance and Zibi, the creator of the video game "Frederic: The Resurrection of Music." For a book about death, it's bursting with life and lively research. LaFarge writes passionately about Bach's influence on Chopin, and the virtues of listening to period pianos to know what Chopin heard and imagined."
From the Kirkus Reviews: "A seamless blend of the musical and literary verve, with just enough research to ground and elucidate."
Chasing Chopin: A Music Site
Its content available for download in this pdf file
---
FIRST MEETING: 7pm on January 25, 2022


click here for location and contact information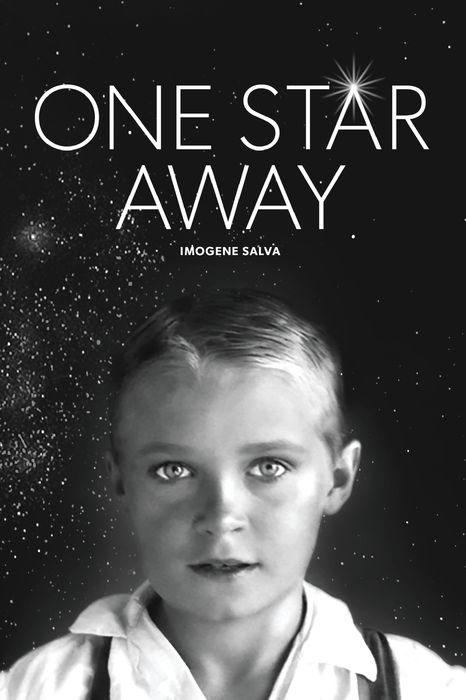 The author will attend the meeting


From the book's back cover: "In One Star Away, Imogene Salva re-constructs the emotional climate which surrounded the wartime ordeals of her mother, Józefa Nowicka, who was one of almost two million Polish citizens deported by Stalin's security police into the depths of Soviet Russia, Siberia and Central Asia. / by Norman Davies, author of "Europe: A History and Heart of Europe: The Past in Poland's Present"/
From the Amazon customer review: "World War II began with the German army invasion of Poland on 9/1/1939, followed by the Russian army invading eastern Poland on 9/17/1939. On February 10, 1940 at 3 a.m., Russian soldiers surrounded, entered and ransacked the home of a Polish family, forcibly removing Ziuta at age 8 along with her parents, her two brothers and three sisters, deporting them by train to a forced labor camp in northern Russia. The Soviets deported 1.7 million Poles to such labor camps in early 1940 and in June 1941. The family survives the 3-week journey in a crowded railcar intended for cattle (with a toilet that was just a hole in the floor). ...This true story continues in amazing accounts of struggle, survival and the aid of total strangers, including the Shah of Iran, an India Maharaja, a Polish Red Cross doctor, an actress/countess, an India truck driver and the Polish Government in Exile."
From the Amazon customer review: "This biography of a Polish child is an important and a true testimony to the history and fate of the entire generation of Poles in World War II. This novel is also a tribute to the memory of millions of people who experienced immeasurable suffering and degradation in Soviet Land, furthermore it is a warning against communism and its destructive power against the dignity of a human being. "Ziuta had been told by Mama that the Communists would try to make her think like them, and that they could be charming like the serpent in the Garden of Eden, but like venomous snakes they could kill both soul and body"(Salva 48). I would recommend this book for younger generations to create awareness and to note that one should not take one's freedom and peace for granted."
From the GoodReads reviews: " It is a story that inspires and frightens. It was frightening to see how inhumanity can stem from herd mentality which blinds human beings to cruelty and evil toward other humans. In contrast, it is hopeful and inspiring to see how this family survived and retained their humanity with their love and faith and the kindness and courage of people, who were willing to take risks out of the goodness of their souls. It is a story of resiliency and humanity winning out over unthinkable odds."

Discussion questions and other materials can be found in this pdf file
---
FOURTH MEETING: 7pm on November 16, 2021


click here for location and contact information

THE PERFECT HORSE:
The Daring U.S. Mission to Rescue the Priceless Stallions Kidnapped by the Nazis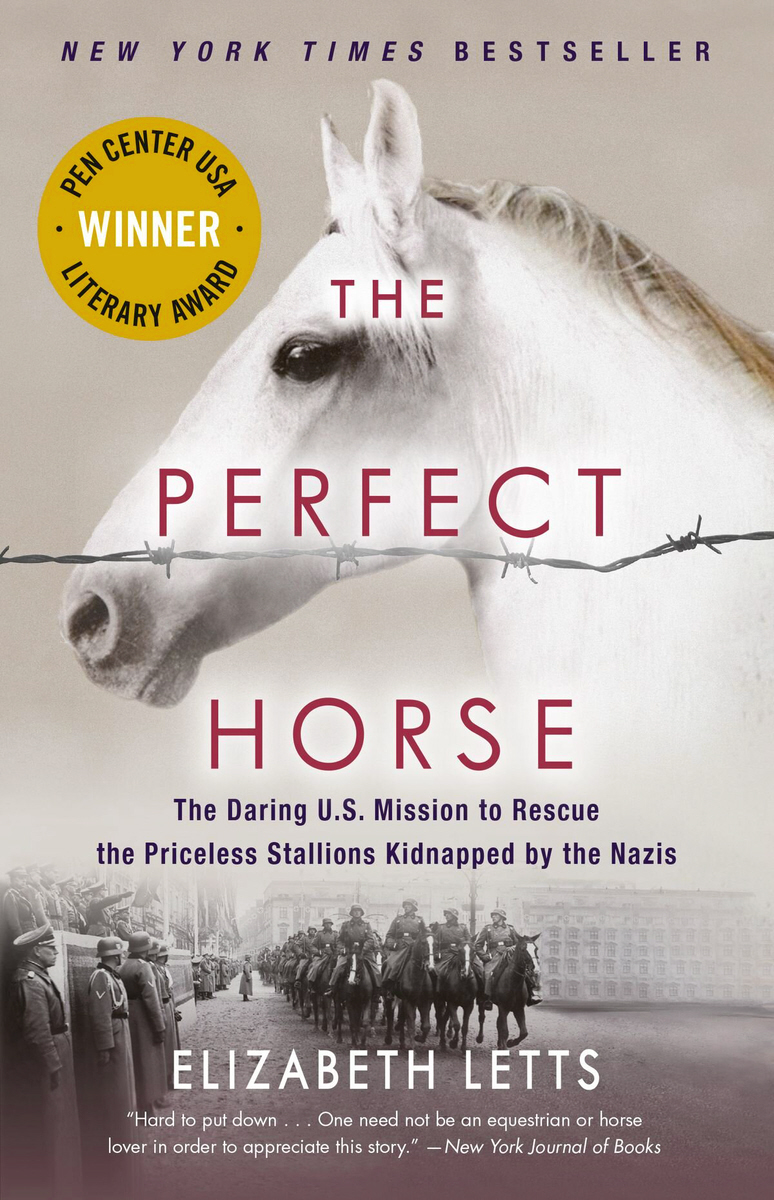 by Elizabeth Letts
From the Kirkus review: " Letts (The Eighty-Dollar Champion: Snowman, the Horse that Inspired a Nation, 2011, etc.), a lifelong equestrienne, eloquently brings together the many facets of this unlikely, poignant story underscoring the love and respect of man for horses. The horses in question were rare Arabian thoroughbreds introduced to Europe by the Ottoman Turks in the late 17th century and subsequently bred in Poland. The Bolsheviks had slaughtered nearly the whole stock in 1917, deeming them the "playthings of princes," though the Polish stud stable at Janów Podlaski was finally beginning to thrive again by the time of the Russian-Nazi invasion of Poland in late 1938. Two important equine sagas, handled well by the author, converge here: the German takeover of the Janów stud farm, led by German Olympic organizer Gustav Rau, in order to reassemble the Polish horse-breeding industry for the glory of the Third Reich, which desperately needed horses for mounted troops; and the attempts to save the working Lipizzaner stallions at the aristocratic Spanish Riding School in Vienna, led by Alois Podhajsky, who had won the bronze medal in dressage at the 1936 Berlin Olympics. Under Rau, the stud farm was moved to Hostau, Czechoslovakia, by October 1942, and put under the care of Polish civil servant Hubert Rudofsky, who successfully increased the number of bred Lipizzaners by 1944. With Allied bombs falling on German cities, and eventually Vienna, Podhajsky determined that his horses had to be moved to safety, eventually housed in the village of St. Martin, Austria, yet the Nazi-controlled Austrian government was loathe to relinquish control of such a symbol of Austrian determination. Enter the Americans, specifically Maj. Hank Reed of the 2nd Calvary, which had traded in tanks for horses to fight the Nazis across France, and the exciting meeting of Gen. George Patton's army at Hostau....The author's elegant narrative conveys how the love for these amazing creatures transcends national animosities."

Discussion questions and other references can be found in this pdf file
Check also "Witez II: The Preservation of the Polish Arabian" by Elizabeth K Wal,
one of two winners of the 2020 PHCWi-Madison Scholarship.

To register and for more information, please sent an e-mail to
This email address is being protected from spambots. You need JavaScript enabled to view it.
---
THIRD MEETING: 7pm on August 3, 2021


click here for location and contact information

Professor Wacław Szybalski on Lwów, Genes, the Essence of Life, and Nobel Laureates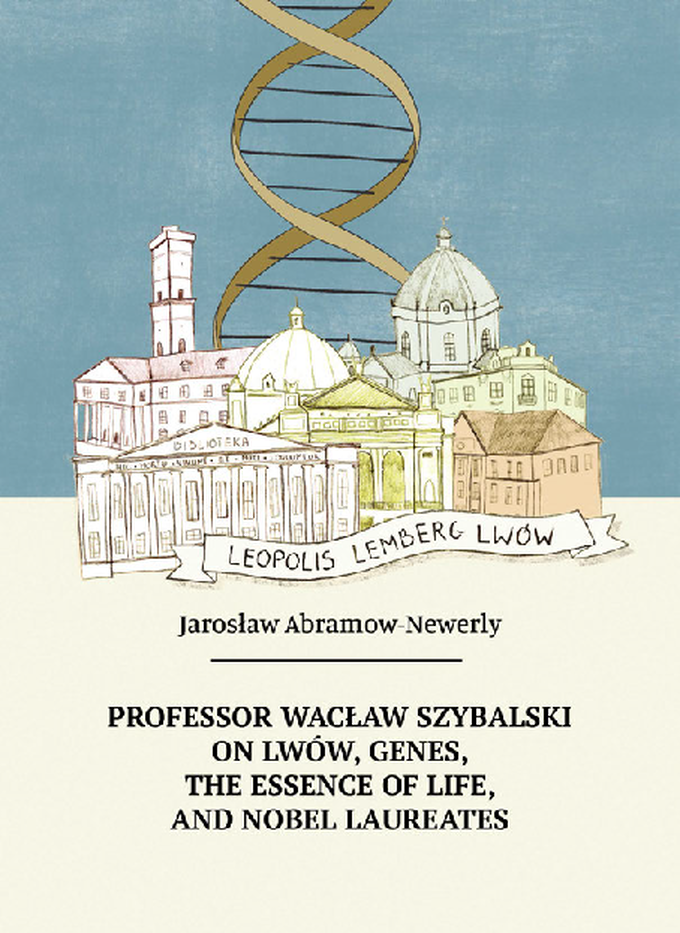 Jarosław Abramow-Newerly


Polish title:
Profesor Wacław Szybalski o Lwowie,
genach, istocie życia i noblistach
Many people have contributed to the publication of this book: its protagonist, Professor Wacław Szybalski, who has amazed us with his splendid memory and his concern for detail, both when describing people — members of his family and his many friends and colleagues in science — as well as places and events; Jarosław Abramow-Newerly and his wife Wanda, who conducted and recorded many interviews with members of the Professor's family and his friends; and Irena Frączek — the colleague and friend of Professor — who supplemented the recollections recorded by the book's author and supplied photographs and notes.
The idea of the book, which dates from 2010, and the proposal that Jarosław Abramow-Newerly write it, came from Dr. Jerzy Barankiewicz, founder and president of the Polish Arts Salon in San Diego. The Professor Wacław Szybalski Foundation undertook to publish the book, which describes the full life and enormous scientific achievements of one of the most outstanding Polish scientists. Professor Szybalski left Poland in 1949, but as a Pole and a citizen of Lwow he has always supported Polish science. For his services to science, he has received honorary doctorates from five Polish higher-educational institutions, and in 2011, the President of the Republic of Poland, Broniscław Komorowski, awarded him the Grand Cross of the Order of Polonia Restituta.

To register and for more information, please sent an e-mail to
This email address is being protected from spambots. You need JavaScript enabled to view it.
---
SECOND MEETING: 7pm on April 14, 2021


click here for location and contact information

MRS. MOHR GOES MISSSING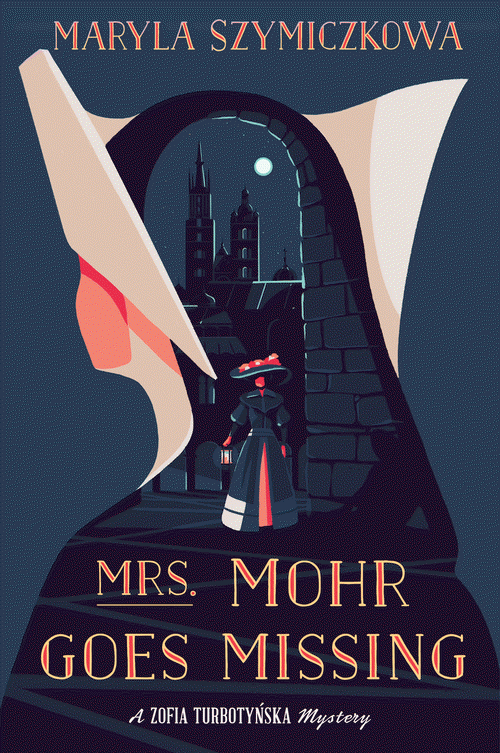 by Maryla Szymiczkowa
Polish title: Tajemnica domu Helclów
Translation by Antonia Lloyd-Jones

From the Publisher's Weekly: " Set in 1893 Cracow, this exceptional debut and series launch from Polish author Szymiczkowa (the pen name of writing duo Jacek Dehnel and Piotr Tarczynski) introduces Zofia Turbotynska, a 38-year-old professor's wife, who finds household management, novel reading, and the search for social prestige insufficient outlets for her prodigious energy. At a nursing home run by nuns that she visits to promote a charitable cause, she becomes involved in the search for a missing resident, Antonina Mohr, a judge's widow."
From GoodReads: "Drawing on Agatha Christie and filled with period character and charm, Mrs Mohr Goes Missing vividly recreates life in turn-of-the-century Poland, confronting a range of issues from class prejudice to women's rights, and proving that everyone is capable of finding their passion in life, however unlikely it may seem."
From Historical Society: "The tone of the book reminds me very much of the society fiction of E.F. Benson, with its wry and camp humour – Zofia is very like one of his social climbing hostesses and is a crashing snob. The topography and milieu of late 19th-century Cracow are depicted, as is Poland's overall subordinate position within the ruling Viennese-based Hapsburgs. Towards the latter half of the story, the narrative is occasionally rather difficult to follow as all sorts of new threads and directions in the story open up, but Zofia does successfully bring them all together at the end in a traditional golden-age detection conclusion and unveiling of the culprit."
From the Crime Review:"The appearance of several real historical figures, whether in passing comments or in the background of events that occupy Zofia, adds to the authentic feel of what of course is the fictional atmosphere of Kraków at the time. I especially enjoyed the strong characterisation of the peculiar universe inhabited by diverse society. .... The intricacies of the Polish language and the flowery flowing narration, beautifully translated by Antonia Lloyd-Jones, will appeal to anyone who enjoys an ingenious mystery featuring a larger than ordinary restricted life heroine, and an evocative feel of a turn-of-the-century country which did not exist on the political map of Europe, yet managed to thrive through various artistic and cultural areas"
Check also this pdf file by Elizabeth K Wal - one of two winners of the 2020 PHCWi-Madison Scholarship.

To register and for more information, please sent an e-mail to
This email address is being protected from spambots. You need JavaScript enabled to view it.
---
FIRST MEETING: 7pm on January 26, 2021


click here for location and contact information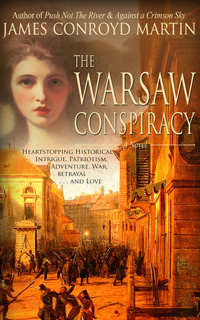 The author will attend the meeting


From GoodReads: " Engaging and opulent, THE WARSAW CONSPIRACY unfolds as a family saga set against the November Rising (1830-1831), partitioned Poland's daring challenge to the Russian Empire."
From the Amazon website: "Brilliantly illustrating the psyche of a people determined to reclaim independence from Russia in the face of monumental odds, The Warsaw Conspiracy features two brothers and their fates in love and war. Michał is a seasoned veteran soldier, cautious of the evolving conspiracy; Józef, his much younger brother and impassioned cadet, finds himself caught up in the vortex of a daring plot to abduct the Grand Duke of Russia. With Siberia or emigration to France looming as heart-rending contingencies, matriarchs Anna and Zofia stay steadfast in their resolve to steer the clan through ever-muddying waters.."
From the Am-Pol Eagle: "....The novel also seamlessly blends the real lives of Chopin, Prince Adam Czartoryski (president of the Polish National Government during the November 1831 uprising against imperial Russia), and Grand Duke Konstantin Nikolayevich of Russia, among other notables...."
From the Cosmopolitan Review:"Poles and lovers of Central European history will recognize in this trilogy about the Stelnicki family the familiar story of Poland's struggles against oppressive regimes, specifically the 1794 partition of Poland by Prussia, Austria and Russia (Push Not the River), the 1813 Napoleonic wars (with their implicit promise of freedom for Poland) (Beneath a Crimson Sky), and this volume, The Warsaw Conspiracy about the November Uprising of 1830 (the "cadets' revolution"). Readers in Northern California might be interested to know that quite a number of Polish veterans of the 1830 Uprising found their way to San Francisco, among them Aleksander Zakrzewski (who drew the first plan of San Francisco), Rudolf Korwin Piotrowski (the prototype for Sienkiewicz's Zagłoba), Feliks Paweł Wierzbicki (physician and publisher of the first book in English in California), Aleksander Bednawski (friend of Piotrowski), Jan Teofil Strencel (whose daughter married naturalist and preservationist, John Muir), engineer and surveyor Józef Truskolawski, and Kazimierz Bielawski (founder of the Polish Society of California)."
From the Bookshop website: "James Conroyd Martin is in every way a modern day Henryk Sienkiewicz, weaving history and stories together in an accessible and thrilling manner." Dr. Donald Pienkos, Political Science Professor Emeritas, UW Milwaukee."

To register and for more information, please sent an e-mail to
This email address is being protected from spambots. You need JavaScript enabled to view it.
---
---
FIFTH MEETING: 7pm on November 10, 2020


click here for location and contact information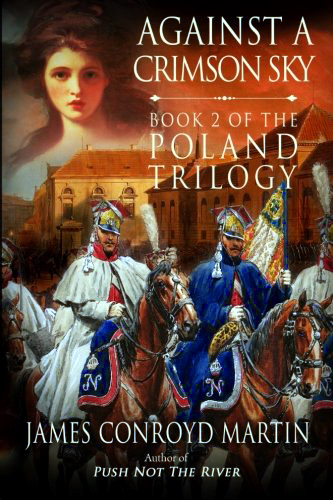 AGAINST A CRIMSON SKY
by James Conroyd Martin
From the Amazon website: "A magnificent epic... an unforgettable tale of love, valor, and the enduring strength of the human spirit, set against the backdrop of war-torn Poland at the cusp of the nineteenth century... The year is 1794, and the beautiful and resilient Countess Anna Maria Berezowska has narrowly escaped death amidst the chaos caused by the violent dissolution of Poland."
From the Publishers Weekly website: "....entertaining sequel that follows Anna through the chaotic years of the Napoleonic wars. These are trying times for her beloved Poland ("Europe's plaything")..."
From the author's website: "With Napoleon Bonaparte's ill-fated campaign to conquer Russia as a backdrop, Against a Crimson Sky manages to turn the wily emperor's exploitation of Polish patriotism into a classic read that lovers of Push Not the River will devour. James Conroyd Martin brings back the characters that made his first novel so compelling, deftly weaving their daily lives into the panorama of war and turmoil that consumed Poland in the early nineteenth century. What's remarkable about Martin's work is its authenticity, rooted in the actual diary of a Polish noblewoman. Martin creates a romantic canvas of epic proportions, bringing vividly to life seldom-invoked events in European history. He portrays a world of hardship and heart in marvelously rendered 'little pieces of happiness stolen from a tapestry of turmoil, war, and separation.'" ~Leonard Kniffel, Editor-in-chief of American Libraries and author of A Polish Son in the Motherland: An American's Journey Home "
From the Bookshop website: James Conroyd Martin is in every way a modern day Henryk Sienkiewicz, weaving history and stories together in an accessible and thrilling manner." Dr. Donald Pienkos, Political Science Professor Emeritas, UW Milwaukee."
---
FOURTH MEETING: 6:30pm on September 29, 2020


click here for location and contact information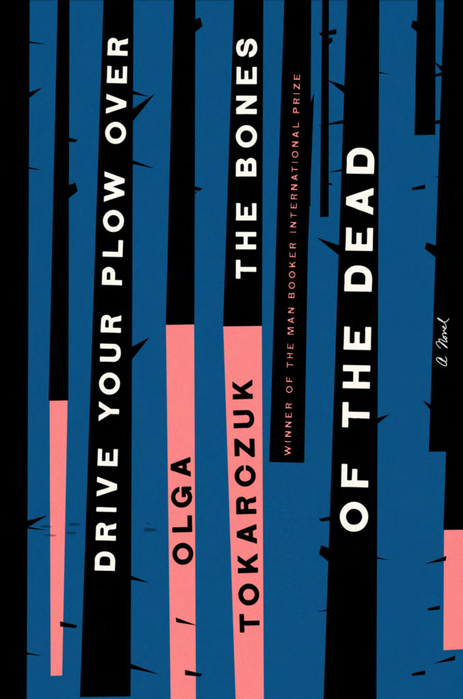 DRIVE YOUR PLOW OVER THE BONES OF THE DEAD
by Olga Tokarczuk
Polish title: Prowadź swój pług przez kości umarłych
Translation by Antonia Lloyd-Jones

From the Amazon website: "In a remote Polish village, Janina devotes the dark winter days to studying astrology, translating the poetry of William Blake, and taking care of the summer homes of wealthy Warsaw residents. Her reputation as a crank and a recluse is amplified by her not-so-secret preference for the company of animals over humans"
From the NPR review: "The friction generated between Janina and the hunters powers the entire narrative. When one hunter reassures an irate Janina that he and his friends are "simply" shooting pheasants, she feels "a surge of Anger, genuine, not to say Divine Anger ... For Janina, the killing of innocent creatures is murder, and even if you don't quite share the depths of her anger, you are likely to understand it. How could one not sympathize with a woman so thoroughly thwarted in protecting animal life?"
From the Amazon website: " A deeply satisfying thriller cum fairy tale, Drive Your Plow over the Bones of the Dead is a provocative exploration of the murky borderland between sanity and madness, justice and tradition, autonomy and fate. Whom do we deem sane? it asks. Who is worthy of a voice?"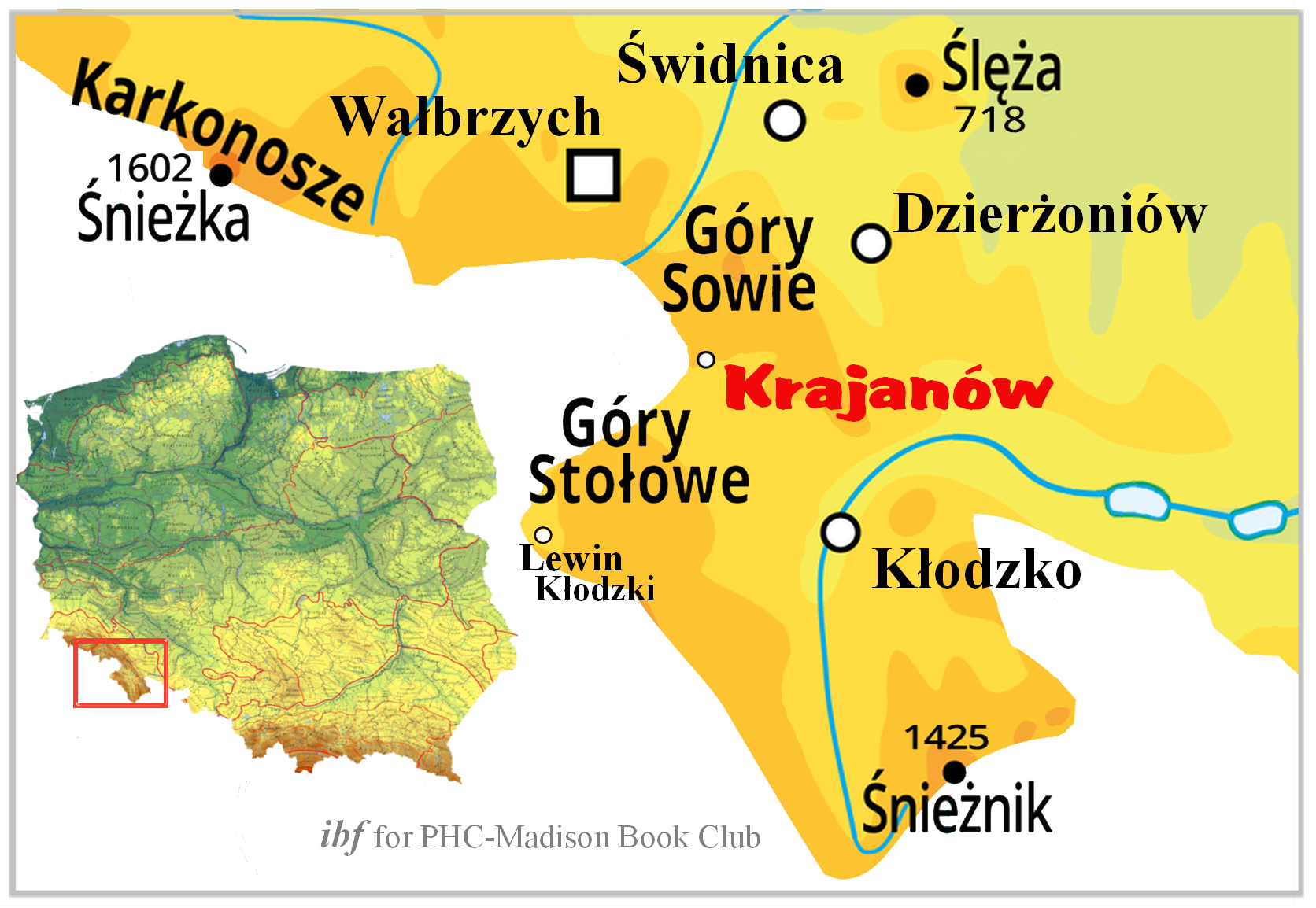 The story takes place in Kłodzko Land (Ziemia Kłodzka), a south-jutting part of the Lower Silesia (Dolny Śląsk). Janina resides in a village located between Kłodzko and Lewin Kłodzki. In this beatiful area, the Table Mountains (Góry Stołowe) rise statuesquely above the Kłodzko Valley (Kotlina Kłodzka). Not far away, Tokarczuk lives in Krajanów (Krajanów), a village at the foothills of the Owl Mountains (Góry Sowie).
Below: The view of Table Mountains via Wikimedia Commons.
From the NPR review: " And there is a polemic — or at least a lament — hidden in the subtext: Drive Your Plow Over the Bones of the Dead is a sort of ode to Blake (whose verse opens each chapter, and whose verse Janina translates — in one hysterical sequence, three different ways: "a complicated form of Scrabble"). Blake: the philosopher and poet so preoccupied the respecting the innocence of the natural world. And in tying Janina with Blake so closely, Tokarczuk manages to link Blake's sharp indictment of human encroachment into nature with Janina's horror at the hunting and killing of animals, and the creep of human corruption into the Polish wilderness"
From the LA Times book review: "Janina's impassioned and polemical turning of the tables on industrialized farming — "concentration camps," she calls them — feels overdone, and one wonders at her neglect of the vegan issue (i.e., the imprisonment of female animals to capture their secretions). Then again, this Polish novel cannot be blamed for falling a little flat in the Anglophone context, where the discourse around vegetarianism has shifted away from animal welfare toward concerns about the long-term survival of the planet."

About SPOOR (pl. Pokot), a film based on Tokarczuk's book
(dir. Agnieszka Holland, 2017)
"Full of spectacular nature shots of deer and boar scampering through snowy virgin forests, the film could find art house audiences on the sheer beauty of its production. Animal rights groups might well embrace it as a landmark.... Well aimed, but ultimately off-target. " - The Hollywood Reporter
"Beautifully photographed and aurally matched by a magnificent score, Spoor is let down by its far-fetched premise of a woman who values animal welfare over the humanity of 'evil' men" - desistfilm
"The hunt is quite often the place where important political decisions are made. It's like a boys' club.....They can execute their power in a very direct way, by killing living creatures" - The Guardian
"... as far as mood, tone, and ambience, Spoor takes a progressive, liberal stance on animal rights and makes both sides so bleakly extremist it either provides its more gullible, non-questioning audience members with a clearly constructed diagram of who and what to cheer for, while others may be left merely with a cynical, bitter aftertaste from a narrative too quirky to take serious and too belabored to instill tension" - ioncinema
Visit Rotten Tomatoes for links to more reviews
---
THIRD MEETING: 7pm on July 21, 2020


click here for location and contact information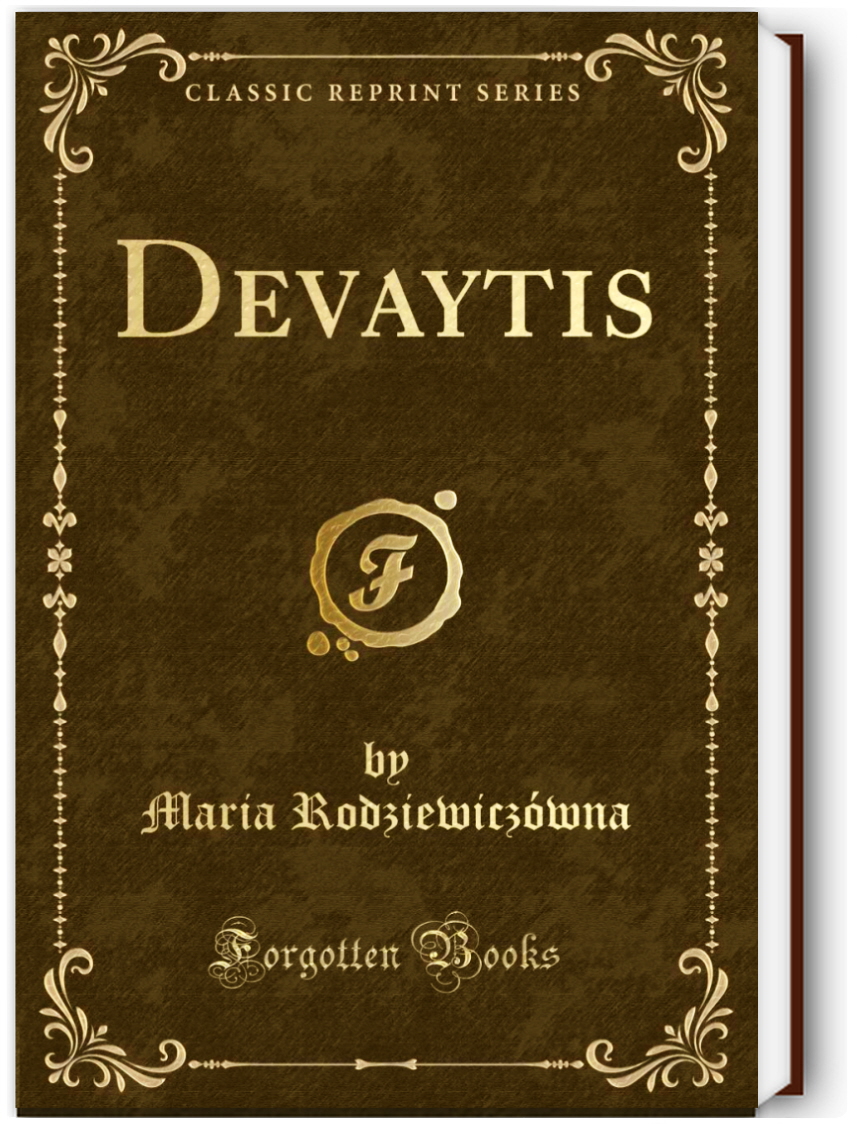 DEVAYTIS
Polish title: Dewajtis
by Maria Rodziewiczówna
translation by S. C. De Soissons

From Merlin.pl website: "Dewajtis is an escape from everyday life, troubles and fears, into the world of fairy tales and dreams, into a world that's distant but still heart moving. Dewajtis is a novel about great love - for people, land, nature. It is filled with forests, meadows, marshes, herbs, honey, smells, songs... And the eternal oak Dewajtis, a witness to Polish identity, symbol of the nation's vitality, an observer of human fate and profound, good feelings."
Czesław Miłosz in "Search of a Homeland": "In none of the novelists I find so many realities regarding the eastern lands of the former Polish-Lithuanian Commonwealth in the second half of the 19th century or at the beginning of the 20th century."
From "We like to read" (pl. Lubimy czytać) website: "The best of Maria Rodziewiczówna's novels, an award winner in the 1888 Warsaw Courier book competition. Taking place in Žemaitija (pl: Żmudź), this provincial manor style story is similar in climate to the published almost concurrently epic On the Niemen (pl. Nad Niemnem) by Eliza Orzeszkowa. Likewise, the characters' lives revolve around one matter only: maintaining the land, heritage and national identity; and the only measure of person's value is their attitude toward work. The main character type emerging in the book recurs in other works by Rodziewiczówna. Like a romantic poet, he is lone, self-contained and misunderstood by the world. Like a positivist ideal, he is strong, hardworking and persistent. Like everyone, he longs for love and only against love he cannot defend himself."
The book is available for reading on Google Books and other websites
POLISH ORIGINAL ENGLISH TRANSLATION
---
SECOND MEETING: 7pm on MAY 12, 2020


Robert Hass reads Czesław Miłosz
(the actual reading begins at 12:20)


click here for contact information
POLISH POETRY
April is National Poetry Month in the United States (in Poland, poetry related events peak around the UNESCO-declared World Poetry Day on March 21st) and we join celebrations through sharing our favorite Polish poems and stories about Polish poets.
There is perhaps little doubt that some of the best known faces of Polish poetry around the world include two poets awarded the Nobel Prize In Literature: Czesław Miłosz (1911-2004) and Wisława Szymborska (1923-2012). But in opinion of many (including Robert Hass, the great American poet and translator of some works by Miłosz), Zbigniew Herbert (1924-1998) is "... one of the most influential European poets of the last half-century, and perhaps—even more than his contemporaries Czeslaw Milosz and Wislawa Szymborska." Needless to say, Herbert was repeatedly nominated for the Nobel Prize since 1960. Two other Polish poets nominated for this award include Tadeusz Różewicz (1921-2014) and Adam Zagajewski (born 1945)."

Adam Zagajewski reads his poems (above)
and talks about the power of poetry (below)

"If asked to name any Polish female poets, many foreigners would only be able to mumble Wisława Szymborska's name." So begins a culture.pl introduction of "Scattering the Dark: An Anthology of Polish Women Poets" (a good book to explore if still looking for a poem to present at the meeting). In similarity to over thirty poets featured in the anthology, Szymborska was not internationally known before receiving the Nobel Prize (1996). But her story has some startling twists and turns. After clinging to the communist ideology through the late 1950-ties, she started distancing herself and even disavowed her earlier books ... only to support the communists' return to power in 1995. Still and all her poetry was wildly popular in Poland. Brisk sales of new books kept matching those of the best-selling prose authors and her poems inspired jazz compositions (Wisława) and two movies.
Poles also love to hear their favorite poems sung and some examples are featured on the front page of this website. They are not exactly typical of sung poetry genre because these poetic gems were never meant for singing at the time of writing. Also, some of them are about 200 years old and this speaks volumes about their staying power. Here are some details:
---
FIRST MEETING: 7pm on January 28, 2020


click here for location and contact information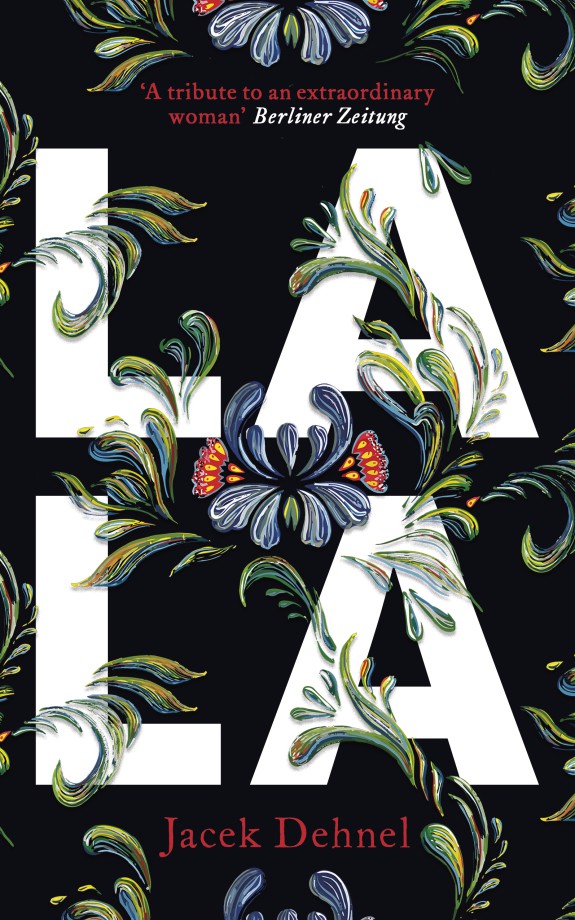 LALA by Jacek Dehnel
translation by Antonia Lloyd-Jones

From the Polish Cultural Institute website: "Lala (OneWorld, 2018) is a lyrical and moving Polish family saga set against the turbulent backdrop of twentieth-century Europe. Lala has lived a dazzling life. Born in Poland just after the First World War and brought up to be a perfect example of her class and generation - tolerant, selfless and brave - Lala is an independent woman who has survived some of the most turbulent events of her times. As she senses the first signs of dementia, she battles to keep her memories alive through her stories, telling her grandson tales of a life filled with love, faithlessness and extraordinary acts of courage. Sweeping from nineteenth-century Kiev to modern-day Poland, Lala (in a superb translation by Antonia Lloyd-Jones) is the enthralling celebration of a beautiful life."
From the Kirkus Review: "Though she was born in 1919, Lala's stories begin with the childhoods of her grandparents, Polish aristocrats who inhabited a "mythical land…beyond an impenetrable wall, in the bizarre world that we agree to call the past." The author himself is a character here, appearing first as a 14-year-old who, toward the end of the 20th century, delights in writing down and relating to friends his Granny's tales of the way of life ended by World War I. Both Lala and her mother have complicated love lives involving multiple marriages and children not necessarily the offspring of their husbands at the time, but Granny also branches off into chronicles of the peasant brigands and thieving servants who made the family's home turf in Lisów "the greatest bandit village on earth." Jacek is fascinated by it all, but readers may be more restless. It's difficult to keep track of everyone wandering in and out of Granny's fragmented recollections, particularly during the grim World War II years, when surprisingly decent Germans, roving partisans, and then triumphant Soviets come and go in droves."
Anna Baillie-Karas for GoodReads: "The writing is delightful - light, whimsical and poetic. He captures Lala beautifully: a charming woman - happy, strong-willed with a sense of mischief. ... it's like having tea with a poet & his iconic grandmother. She's such a great character and I loved Dehnel's respect and love for her, and efforts to keep her stories alive - poignant thoughts of the ephemeral nature of our lives."
Lucy Popescu for RivetingReviews: "Astonishingly, Dehnel (born in 1980) started writing down his grandmother's stories when he was 14 and had completed Lala by the time he was 24 (it was originally published in 2006). In the final section, Dehnel interrupts Lala's recollections and takes over the narrative, because, tragically, she had started to suffer from memory loss. Suddenly the focus becomes less about memory and more about saying goodbye to a loved one. Dehnel is similarly fond of digression, 'putting out shoots and proliferating into whole thickets of words and punchlines; unrestrained…'This rambling creativity appears to be a trait of contemporary Polish literature. Writing in the TLS, Dehnel observed: 'Modern Polish fiction is often amorphous and untidy, replacing traditional order with linguistic inventiveness and the poetics of the dream.' "