Upcoming events for September 2018:
September 6, 2018 6:30 P.M. in Polish Center of Wisconsin
JONES ISLAND KASZUBES AND THEIR SAINT STANISLAUS CONNECTIONS
(with representatives of the EMIGRATION MUSEUM in Gdynia, Poland)
Discussion moderators: Dr. Angela Pienkos, Prof. Anne Gurnack, St. Stanislaus Abbe George Baird, the Emigration Museum's Deputy Director Sebastian Tyrakowski and Chief Research Officer, Rafał Kaczyński.
Two articles worth reading before the discussion:
"Jones Island Fishing Village, 1898" by Jeff Beutner (2016)
"The story behind Kaszube's Park: Milwaukee's smallest, strangest piece of public land" by Tyler Maas (2017)
---
September 7-9 at Loyola University Chicago
75th Anniversary of Polish American Historical Association (PAHA)
The program, registration materials and other information about the 3-day conference celebrating PAHA's history and achievements are available on the PAHA website, PAHA NewsBlog and the letter from PAHA President, prof. Dr. Anna Mazurkiewicz. We remember her from "The Story of Polish and East European Exiles in the United States After World War II" she told the members of PAC-Wisconsin Division and other guests of Polish Center of Wisconsin in November 2017.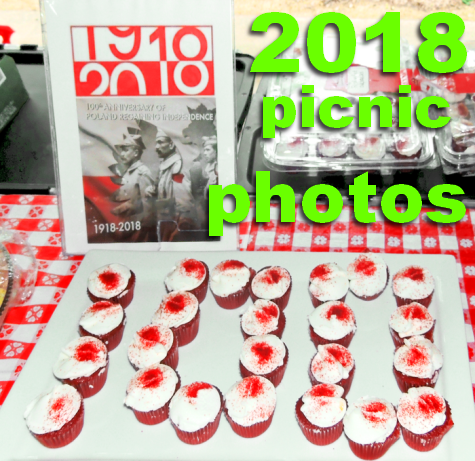 ---
---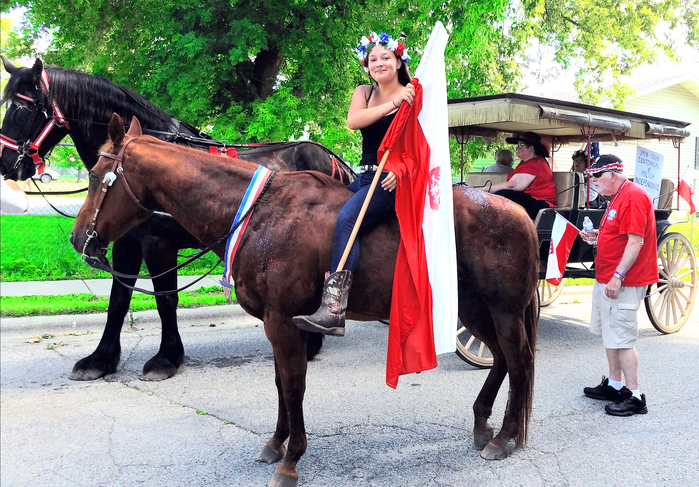 PHC members participated in the July 4th Parade in Evansville, WI
Edela Skotnicki paraded on Dakota, while Camille & Stefan Skotnicki (owners of the horses and the carriage), Jane Dunn, Gloria Welniak, and Paul & Marge Morgan greeted the parade onlookers from the carriage.
Some PHC members have been spotted also during the 2018 Polish Fest in Milwaukee (see the photo gallery below).
---
From the PHC's President, Alan Patek:
Vital organizations need to grow and develop. We have a great group, but how many people of Polish heritage don't know who we are or know about the great activities that we sponsor? I'm asking all of you to help.
Between now and the end of November, take time to reach out to at least five new people of Polish background you know (friends, family, everyone). Tell them about the club and invite them to join our great group. For each new member (put your name as a referring member on their Membership Form), we will enter your name in a drawing for a free membership next year and a surprise gift.
Let's show off the same Polish determination today that made our homeland's rebirth possible 100 years ago. Let's exceed our goal of increasing our membership by at least 10%.
---