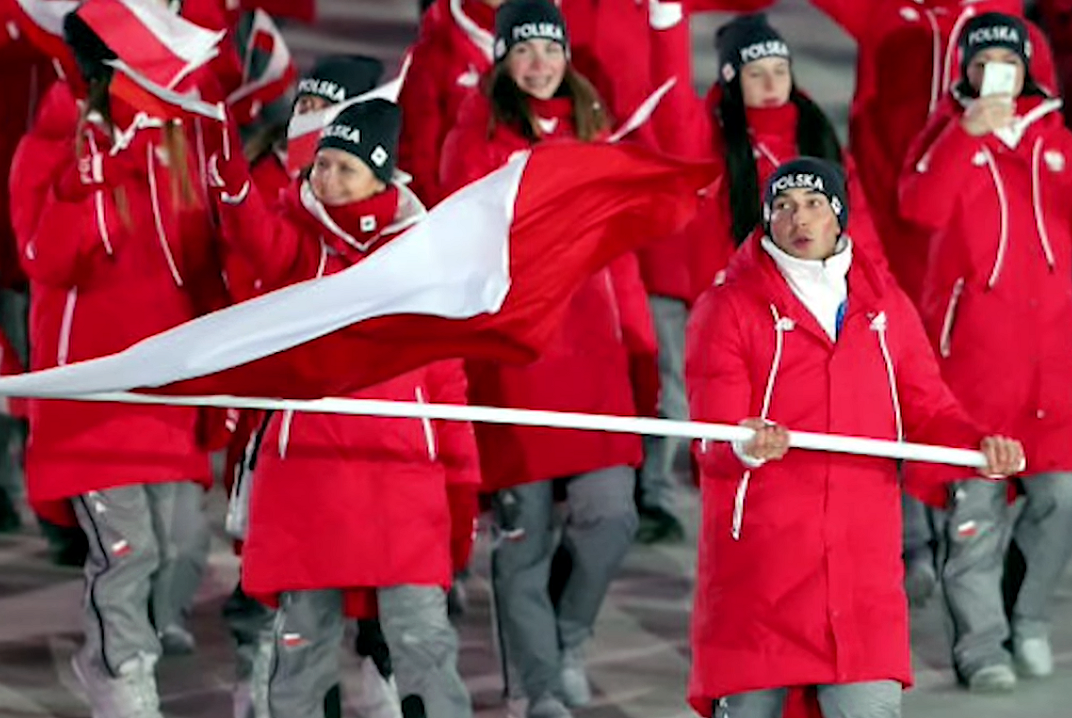 Having participated in every Winter Olympic Games since their inception in 1924, Poland sent the largest team ever to the 2018 Winter Olimpics taking place in Pyeongchang (South Korea). The 2018 Team Poland includes 62 athletes competing in 12 winter sports out of 15 disciplines featured this year. The bearer of Polish flag leading them in the 2018 Parade of Nations was Zbigniew Bródka, the gold medal winner in speed skating (men's 1500 m) at the 2014 Winter Games in Sochi (Russia). Team Poland featured outfits tastefully created by Polish designers, who won some races on their own as they were chosen to clothe also the teams of Greece, Latvia, Serbia, Croatia and Macedonia.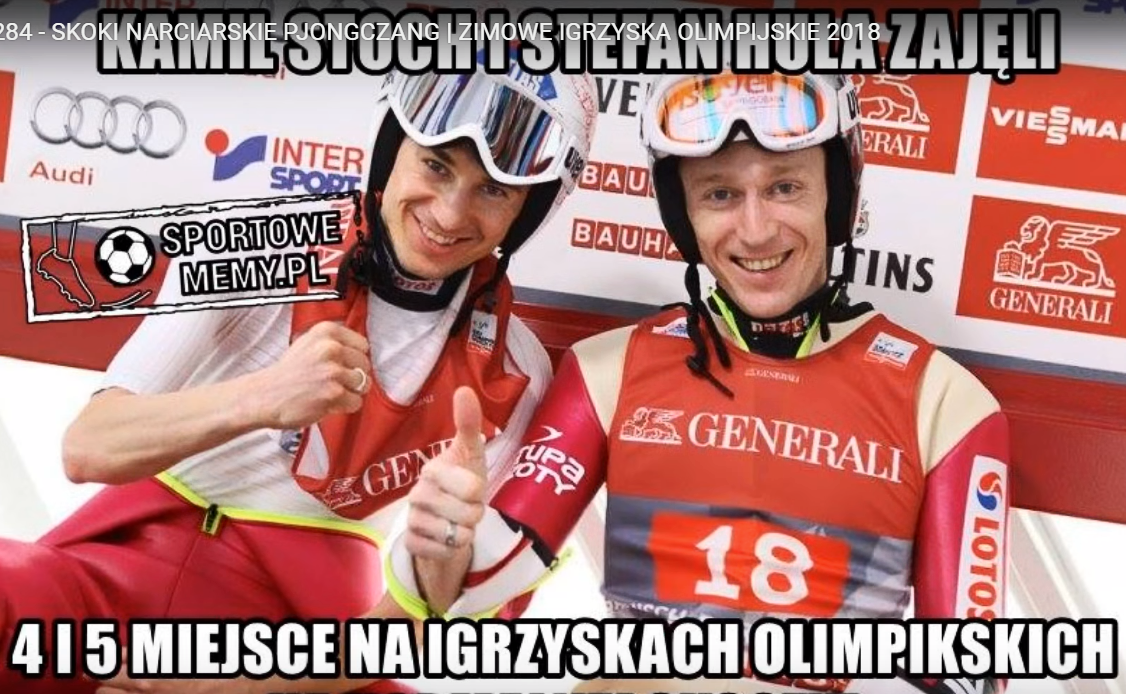 The games started for Poles with some dissapointements because the ski jumbers Kamil Stoch (2 gold medals in Sochi) and Stefan Hula took the 4th and 5th place (normal hill), despite placing 2nd and 1st in the first round. But they still have a chance to win medals on the large hill.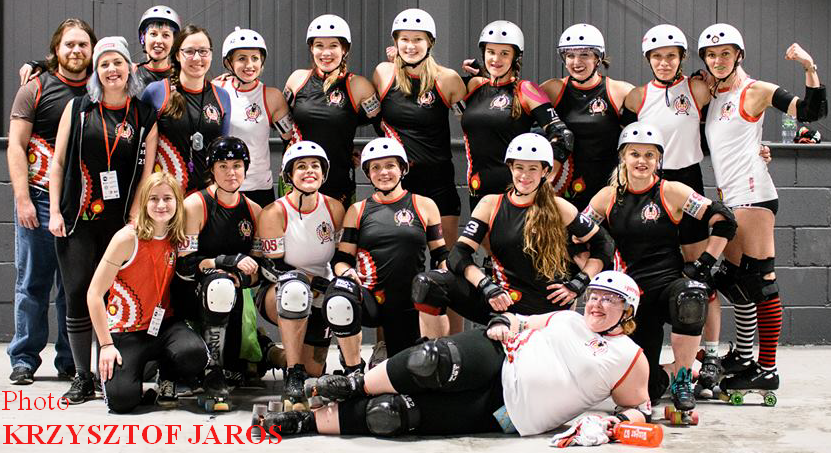 In the meantime, Polish women competed for the first time in the Roller Derby World Cup organized by the Blood & Thunder magazine since 2011. The 3rd World Cup that took place in Manchester (UK) on Februray 1-4, 2018 and in addition to Polish citizens, the debuting team included also skaters of Polish descent from Norway, UK, Sweden, Ireland and the US.  Among them was Kara Rivers, a member of Mad Rollin' Dolls based here in Madison, WI and one of 5 skaters joining from the US. Team Poland did amazingly well given that it had only one day session for all teammates to train together. It won its games with Japan (102-53), Costa Rica (287-28) and West Indies (185-92) before losing to Norway (285-131).  The team ended the tournament in the 29th place (out of 38 teams) but we can only imagine how much further it will go next year when they get more chances to work together.  GO TEAM POLAND!!!

FEBRUARY EVENTS in MADISON
Check CALENDAR to the right for more information and other events
February 8 and February 13: Who doesn't like pączki, one of the better known specialties of Polish cuisine. They are consumed in huge quantities on Pączki Day marking the last days of carnival.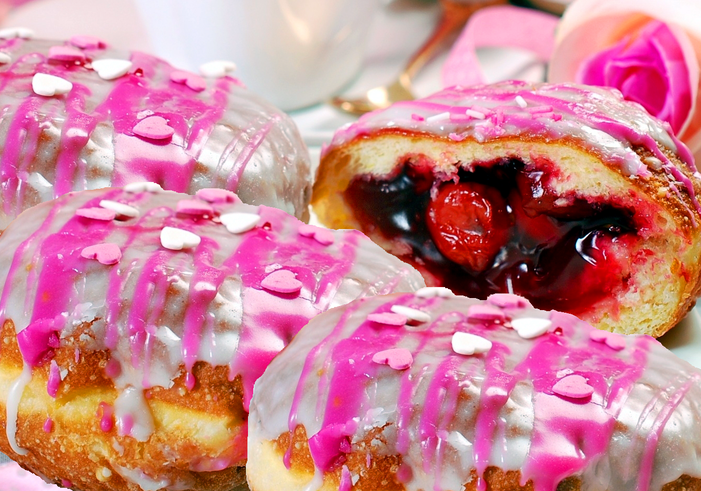 The Pączki Day is celebrated in Poland on Fat Thursday, falling this year on February 8th. In most Polish communities of the United States, the Pączki Day is merged with Fat Tuesday (Mardi Grass) falling this year on February 13th. The pączki lovers in Chicago have it the best of two words as local bakeries offer the tasty treats on both Fat Thursday and Fat Tuesday. And don't worry if you miss them in Madison bakeries on Pączki Day. They will be available in the PHC food isle during the International Festival in Overture Center on February 25th.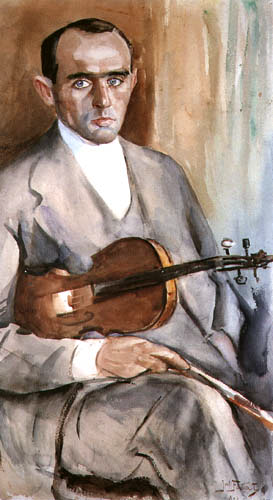 Polish Violinist Paul Kochański
Painting by Julian Fałat (1853-1929)
 February 19: Tyrone Greive, the PHC member and UW-Madison professor emeritus of violin) and Michael Keller, UW-Stevens Point professor emeritus of piano, perform in the Oakwood Village Auditorium. In addition to Mozart and Brahms, the concert will feature works of two 20th century violinist-composers, Cecil Burleigh (1885-1980) and Paul Kochański (1887-1934). As a world-class Polish virtuoso, Kochański performed all over the world (often with his dearest friend Arthur Rubinstein) and collaborated on violin works with Szymanowski, Prokofiev, Stravinsky, Bartók, and de Falla. His composition "Flight" to be performed on February 19th was dedicated to Charles A. Lindbergh who made the first solo nonstop transatlantic flight in May 1927.
February 24: The PHC will traditionally present Polish crafts and food at the International Festival held Annually in Madison's Overture Center. As usual, our booth will feature the handmade Bolesławiec pottery, amber jewelry,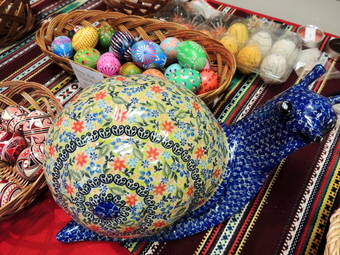 Christmas and Easter ornaments, toys and Polish books, CDs and other decorative items. The Festival goers will also get a chance to sample Polish food items including pierogi, gołąbki (stuffed cabbage), bigos (hunter's stew), kiełbasa & sauerkraut with rye bread. A variety of sweets will include pączki and faworki (called also chruściki, chrust, and in English crulers or angel wings) - another favorite sweet treat for the end of Polish carnival.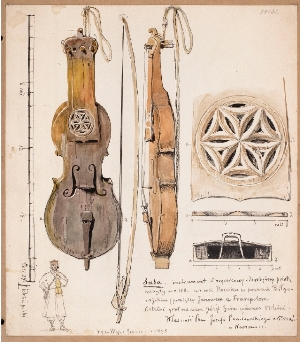 Watercolor by Wojciech Gerson (1831-1901) 
used to reconstruct the instrument called the "Biłgoraj suka" 

February 27: Maria Pomianowska, a world music icon returns to Madison for free concert on UW campus. A classically trained cellist and sarangi player, she plays also some unique and long forgotten but recently reconstructed Polish knee-supported fiddles (the Biłgoraj suka and the Płock fiddle). In company of Seth Parker Woods - classical and experimental cellist based in Chicago - she will perform in Madison Polish folk tunes, Chopin's inspired pieces and her original compositions. The show will be part of the 2nd festival "Chopin IN the City" organized by Grażyna Auguścik and taking place this year between February 22 and March 1, 2018.