Last minute news for Sunday, June 24th:
Madison fans of the Polish team gather today in Nomad World Pub at 1pm to watch Poland play Colombia at 2018 FIFA World Cup.  Check our calendar entry for more information...
From the PHC's President, Alan Patek:
Vital organizations need to grow and develop. We have a great group, but how many people of Polish heritage don't know who we are or know about the great activities that we sponsor? I'm asking all of you to help.
Between now and the end of November, take time to reach out to at least five new people of Polish background you know (friends, family, everyone). Tell them about the club and invite them to join our great group. For each new member (put your name as a referring member on their Membership Form), we will enter your name in a drawing for a free membership next year and a surprise gift.
The Let's show off the same Polish determination today that made our homeland's rebirth possible 100 years ago. Let's exceed our goal of increasing our membership by at least 10%.
In Milwaukee....


2018 POLISH FEST
Highlights of the upcoming celebration
of Polish pride, heritage and tradition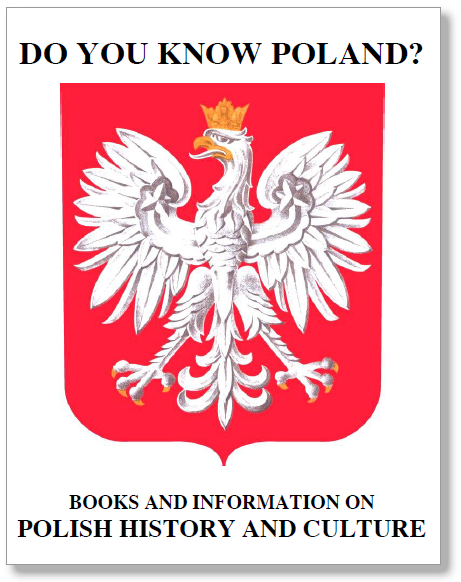 The 37th edition of Polish Fest will take place again on the Summerfest grounds near Milwaukee's lakefront.  Scheduled this year for June 15, 16 and 17, the Polish Fest program includes numerous performances of folk dance, polka music played continuously on several stages, wide selection of Polish foods as well as samplings of Polish spirits.  The youngest participants will be treated to many age-appropriate performances and contests such as pageants and Chopin Youth Piano Competition.  And everybody will have a chance to pick up some Polish souvenirs and learn new skills by watching folk-artists at work and Polish cooking demonstrations. 
While the 2017 Polish Fest featured many accents linked to the bicentennial of Tadeusz Kościuszko, some events of the 2018 Polish Fest will highlight the 100th anniversary of Poland's Independence.  Among them expect to see the exhibit of Polish architecture 1918-1939 - courtesy of Poland's Ministry of Foreign Affairs.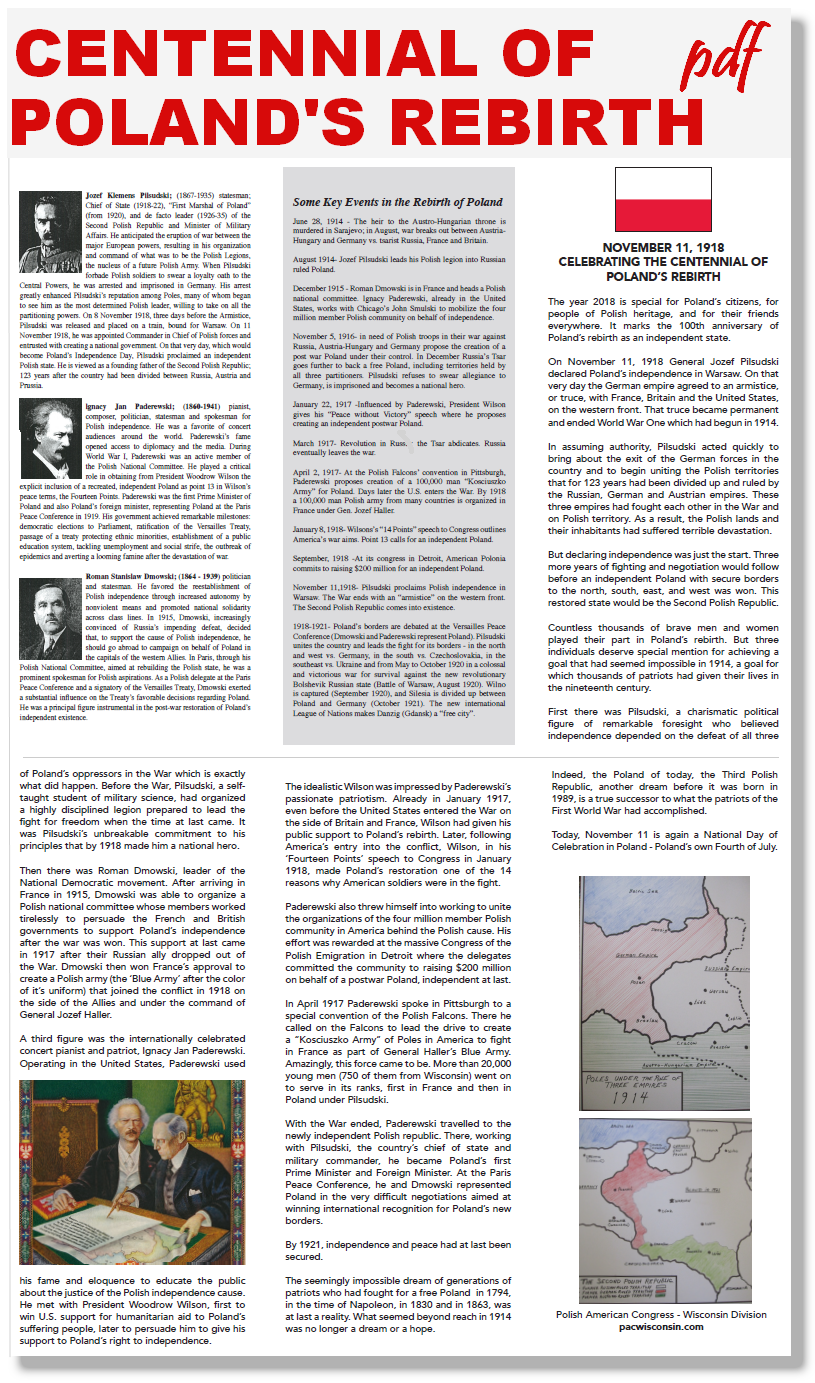 The Polish American Congress – Wisconsin Division has prepared for this jubilee year an eye-catching brochure Centennial of Poland's Rebirth summarizing the key events leading to Poland regaining its sovereignty in 1918 and the main architects of those events.  The printed copy of this leaflet - as well as the newly revised brochure Do you know Poland?  (see above) - will be available in the tent hosting the participating Polish organizations.
For all interested in history and Polish language, the  Speakers Forum will provide a series of presentations by local historians as well a variety of activities hosted by local Polish schools.  Check the Speakers Forum page for the complete lineup of all presentations offered this year.
 opportunities to learn more about Polish history & language and get insights useful to all curious about their ancestry (see the listing below).
Here is the lineup of main events in the Speakers Forum:
Finding Babcia's Grandma - From Where Did Your Polish Ancestors Leave?
Steve Szabados, Genealogy Columnist for the Polish American Journal and Author
Friday June 15th, 2:00-3:00 p.m.
100 Years of US-Polish Relations, 1918-2018
Dr. Neal Pease, Professor of History (UW-Milwaukee)
Friday June 15th, 4:00-5:00 p.m.
Let's Remember Marie Skłodowska Curie! What a Century of Anniversary Celebrations of Her Milestone Years(1867,1898,1903,1911) Tell Us
Dr. Helena Pycior, Professor of History, Emerita (UW-Milwaukee)
Saturday June 16th, 1:30-2:30 p.m.
A Look Back: The 100th Anniversary of Poland's Rebirth and Its Significance (panel discussion)
Dr. Donald Pienkos, Professor of Political Science, Emeritus (UW-Milwaukee)
Dr. Neal Pease, Professor of History (UW-Milwaukee)
Saturday June 16th, 2:30-3:30 p.m.
Poland's Rebirth: Three Who Made It Happen: a Soldier, a Politician, and a Virtuous Pianist
Dr. Donald Pienkos, Professor of Political Science, Emeritus (UW-Milwaukee)
Saturday June 16th, 3:30-4:30 p.m.
The Struggle for Independence in America: Polish Workers and the Eight-Hour Movement of 1886
John Gurda, Milwaukee-born writer and historian
Sunday June 17th, 4:30-5:30 p.m.
ŚWIĘCONKA (Easter Basket Blessing) in Madison
check March 31, 2018 calendar entry for times and locations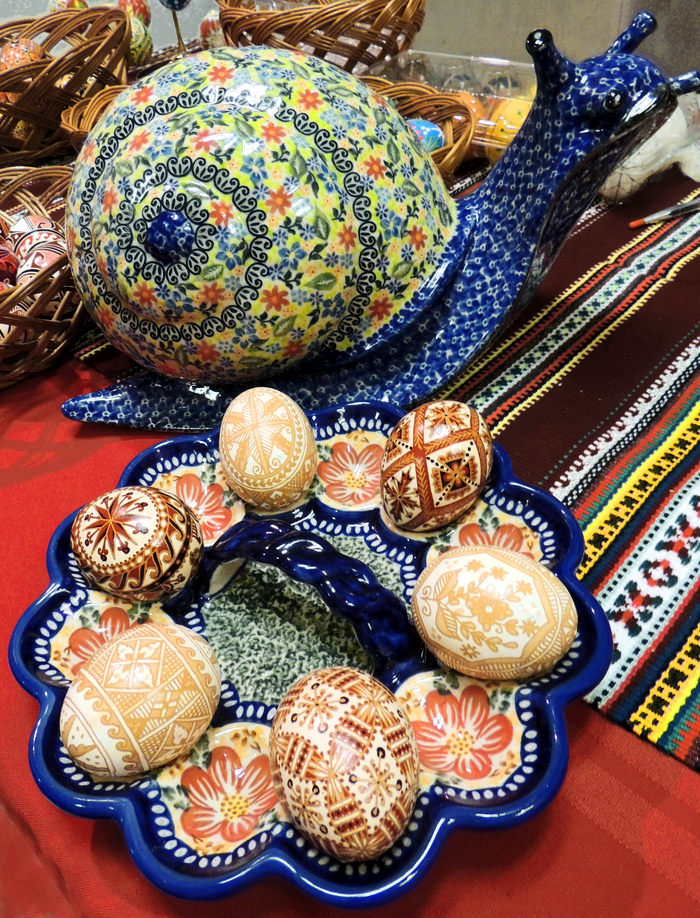 Polish..
Spring..
Festival..
Join us on Palm Sunday (March 25, 10am-3pm) to celebrate Polish Easter traditions and enjoy Polish foods, crafts, toys, music and various fun activities.
Bring your family and friends to watch our gifted folk artists decorating Easter eggs.
See March 25, 2018 calendar entry for location and more information.
See also the the PHC President, Alan Patek, describing the festival's attractions during the interview aired on Channel 57 on March 20, 2018.
See also the photo gallery from the 2017 Spring Festival.
---
---
KOŚCIUSZKO EVENTS IN SEPTEMBER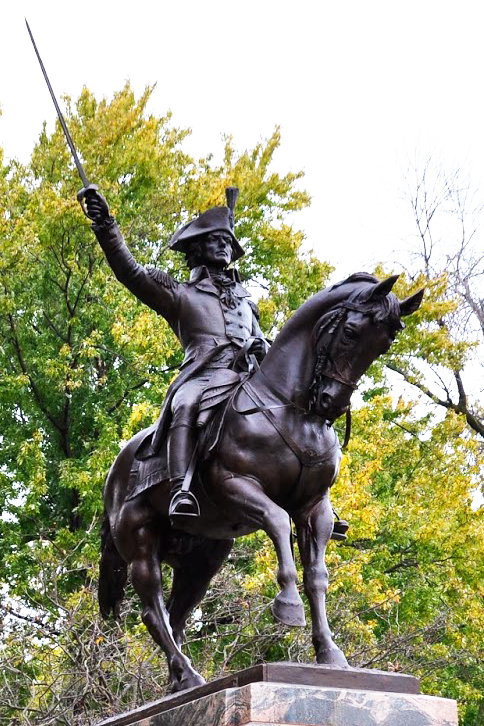 September 17, 2017 12:00 pm
A DAY WITH THE GENERAL KOŚCIUSZKO
Gathering at his Monument in Milwaukee's Kościuszko Park
To honor General Kościuszko on the 200th anniversary of his death, join members of St. John Paul II Polish Saturday School, the Polish American Congress, and Polanki to hear the story of Kościuszko told in his own words (in Polish and English)
The event will begin following the procession from St. Maximillian Kolbe Church to the Kościuszko Monument starting after the end of 10:30 am Mass in Polish.
Anticipated time of the event in Kościuszko Park is 1 hour.
Please bring your own chair if you want to sit during the program
September 25, 2017 4:00 pm
WHY IS KOSCIUSZKO CALLED 'THE HERO OF TWO CONTINENTS?'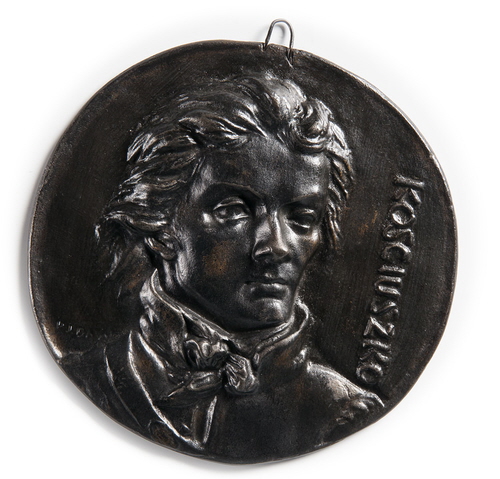 Lecture by Dr. James Pula
Professor of History at Purdue University
The free lecture with refreshments will be hosted in the Polish Center of Wisconsin.
The event is sponsored by the Milwaukee Society of the Polish National Alliance and supported by Polanki (the Polish Women's Cultural Club of Milwaukee), the Wisconsin State Division of the Polish American Congress, the UW-Milwaukee Polish Studies Committee and the Polish Heritage Alliance.
It was an unusual birthday gift that arrived from Poland to the White House on October 14, 1926. Delivered a few months after the 150th anniversary of American independence was celebrated on July 4th of that year, it was a collection of nearly 30,000 pages with 5.5 million signatures gathered among 30 millions of citizens of the Second Polish Republic and about 3 millions of Poles living abroad. The pages were bound into 111 volumes of which the first one was entitled "The Polish Declarations of Admiration and Friendship for the United States."