Tuesday, May 01, 2018, 07:00pm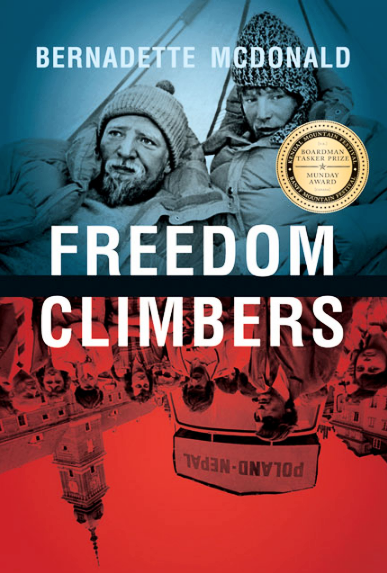 :::::::::::::::::::::::::::::::::::::::::::::::::::::::::::::::::
Freedom Climbers:
The Golden Age of Polish Climbing

Patrice Dabrowski (Cosmopolitan Review): "Hard to put down, Freedom Climbers is expertly and engagingly penned by Bernadette McDonald, the author of a number of prize-winning books on mountaineering. This time she has painstakingly pieced together a story of the over two decades of Himalayan exploits of Polish climbers, women as well as men, many of whom she knew personally. The figures and events of the glory days of Polish mountaineering are brought vividly to life. Both story and book are fully deserving of the years of attention lavished on them. A sign that McDonald's effort has been appreciated by more than the present reviewer: Freedom Climbers has already won three prestigious book awards, has been translated into Polish and is being translated into other languages....

See the PHC Book Club page for more

LOCATION: MIDDLETON
Please contact Kasia & Marian
at (608) 836-8632
so they can set up chairs