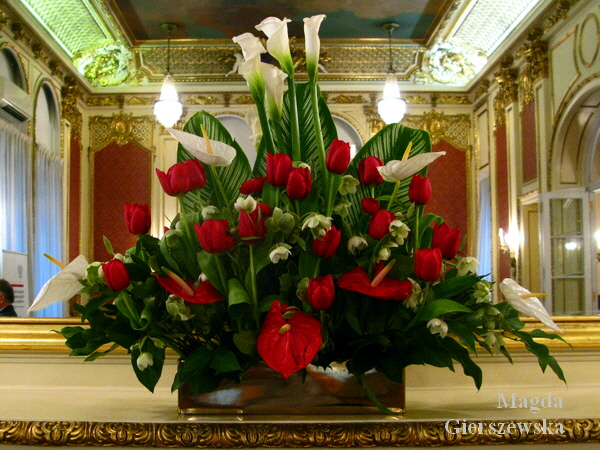 Happy Mother's Day!
The "Outstanding Pole" award
for the PHC member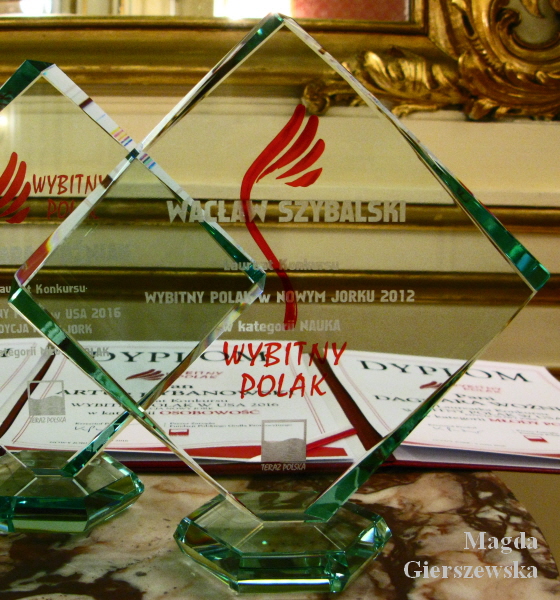 Professor Wacław Szybalski, the honorary member of the Polish Heritage Club of Wisconsin-Madison, has received the "Outstanding Pole" (Wybitny Polak) statuette after winning the title in 2012. The award ceremony took place on May 4, 2016 during reception commemorating the Constitution of May 3, 1071 and held in the Consulate General of the Republic of Poland in New York City.
As it became already an ingrained patriotic tradition, prof. Szybalski stressed in his letter read on the occasion that he accepts the award in honor of the royal, capital, Polish city of Lwów where he was born and spent his formative years (click here to read the letter).
During the same ceremony, the commemorative statuettes received also the 2016 winners of the "Outstanding Pole" title in the New York region. In this and other regions, the title is awarded annually in five categories: Science, Culture, Business, Personality and the "Young Pole."
he "Outstanding Pole" Competition has been established in 2010 by the Polish Promotional Emblem Foundation "Poland Now" (Fundacja Polskiego Godła Promocyjnego "Teraz Polska"). to recognize, promote and popularize the achievements and successes of Poles at home and abroad.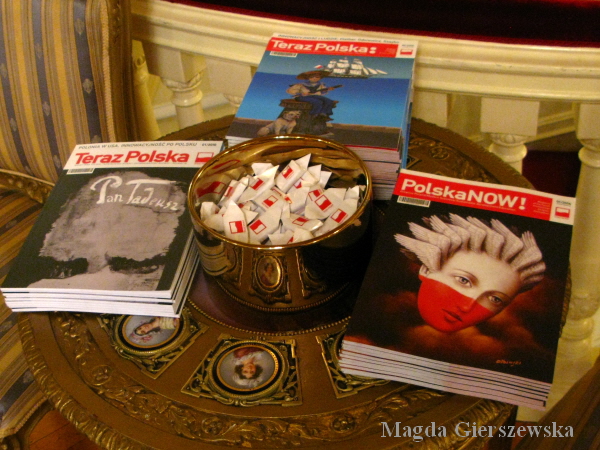 The foreign edition of the contest started in 2011 to include also Poles living beyond Poland's boundaries (about 1/4 of all Poles) and people cultivating Polish roots and heritage. Currently, the competition takes place in the USA, UK, Austria, France, Holland and Norway. But as its popularity grows, new regions join the contest.
In the United States, the competition has expanded last year from the New York and Chicago regions to the West Coast. The contest's organizer is Pangea Network USA an organization aiming to help young professionals develop business acumen through power networking.