Monday, August 13, 2018, 07:00pm

:::::::::::::::::::::::::::::::::::::::::::::::::::::::::::::::::
STORIES FROM THE COMMUNIST ERA IN POLAND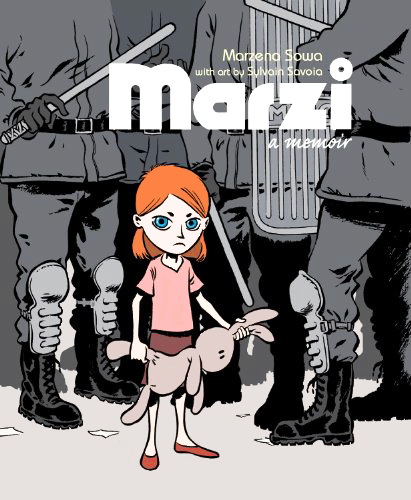 MARZI: A Memoir
by Marzena Sowa (text)
and Sylvain Savoia (illustrations)
S.M. Robare's review on the Amazon website: "... Getting a chance to peek behind the iron curtain and to see what Polish life was like was fascinating, particularly because it illustrated how normal the day to day really was. There are a lot of interesting shorts, like what it was like preparing for the Christmas dinner by keeping a live Carp in the bathtub for a few days, or the routine of waiting in lines for grocery staples. But what surprised me the most was the overall tone of the stories and how honestly Sowa presents herself as sort of a bratty spoiled child. Simply judging from the cover illustration, which features a young scowling Marzi awkwardly manhandling a plush bunny, tiny amongst a sea of Polish soldiers in riot gear, you get the impression that this would be a darker memoir about the struggle and hardships of life. While this is certainly a part of the backdrop to the story, it's actually more upbeat and a tad whiney..."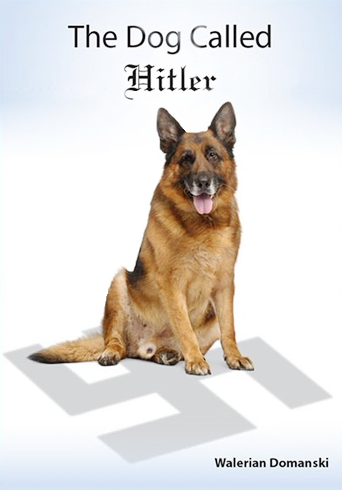 THE DOG CALLED HITLER
by Walerian Domański
The KIRKUS Review: "An eclectic gathering of short stories illustrating the burden of communism. Domanski's debut collects stories, often based in truth, devoted to Polish anti-communist activists. The brief pieces, some barely two pages, aim to capture the moral confusion and physical deprivation wrought by authoritarian communistic rule. Besides functioning as cautionary tales about tyranny begotten from political idealism, each one is like a moral parable, describing a struggle the author encountered... .... The author admits that some of these remembrances are woven out of both fact and fiction—and some are simply fictional—but this doesn't detract from the power of the writing's moral instruction. Never tediously didactic, this is a beautifully written collection of historically poignant vignettes. A serious set of meditations on communism delivered with style and wit..."

See the PHC Book Club page for more

LOCATION: MIDDLETON
Please contact Kasia & Marian
at (608) 836-8632 or This email address is being protected from spambots. You need JavaScript enabled to view it.
so they can set up chairs